Misunderstanding me, the horses and wild geese...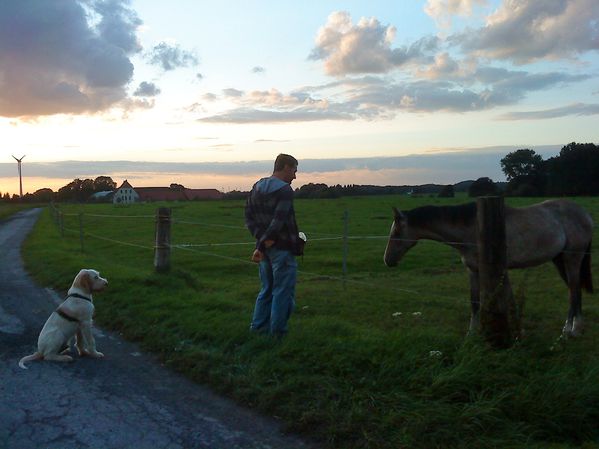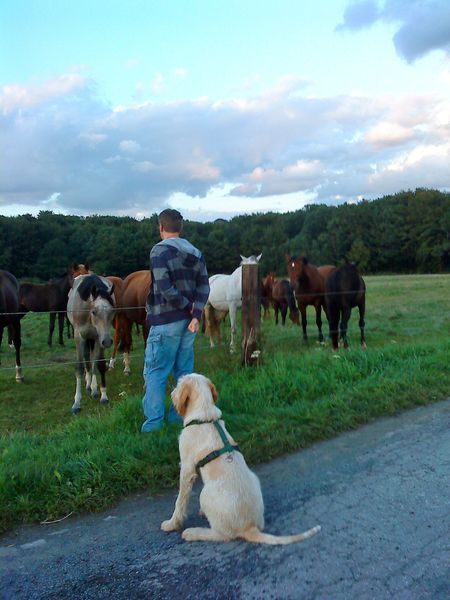 Slowly convincing him...this was actually a cute misunderstanding. Fabrizio was very weary of the horses, always staying well behind me. Well, I was talking to the horses, who in turn were very, very weary of me...so I was telling the horses "come here now, come, come". Poor old Fabrizio thought I was talking to him, but although he was scared to death, slowly came to me, much to close to those big evil horses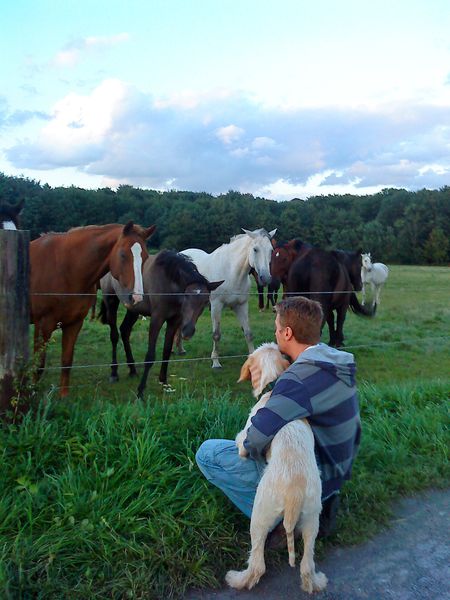 There is something about those wild geese...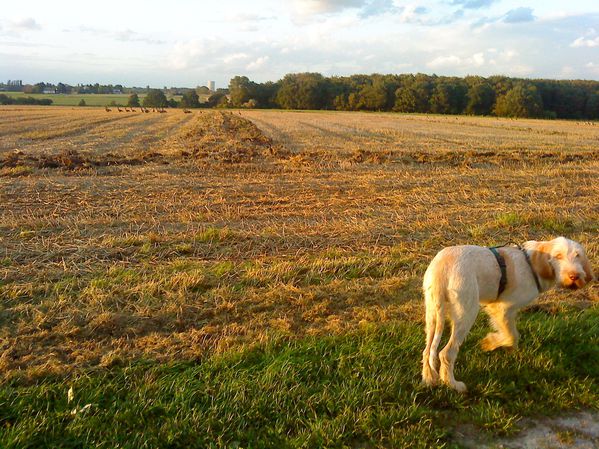 that looks very interesting...