Fabrizio moved into his new home with us middle of March. We sincerely hope it's the last time we ever have to move. We now live in a quiet suburb of Dortmund, very near to a beautiful forest and many acres of farmlands only a few hundred meters from home for us to explore. Even Moritz may leave his house imprisonment after his accident last year. He actually joins us these days on our late night walk, before going to bed. Always staying close to his "almost-white-half-god" brother, Fabrizio.
This picture was taken in March. Fabrizio actually found the hole for the clothesline in the lawn...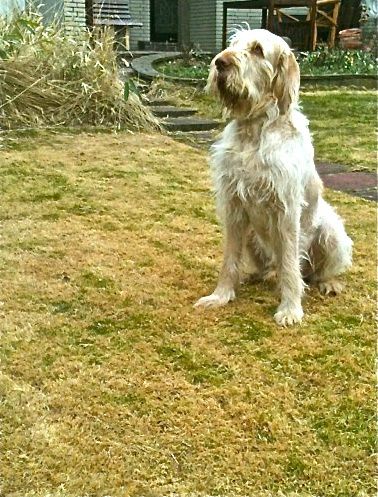 Enjoying the April sun in our new living room.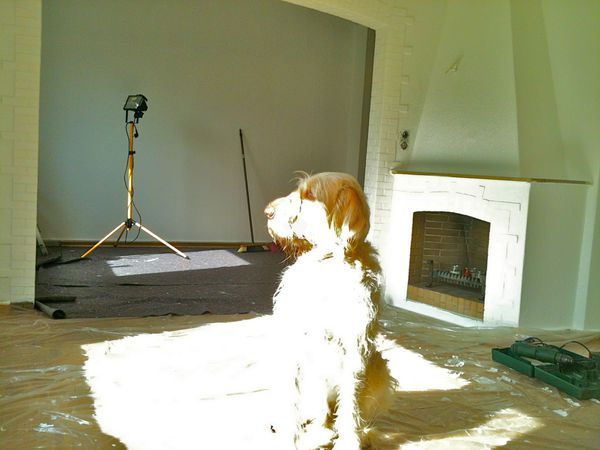 The following two fotos of Fabrizio are my all-time favourites...this is how he actually is!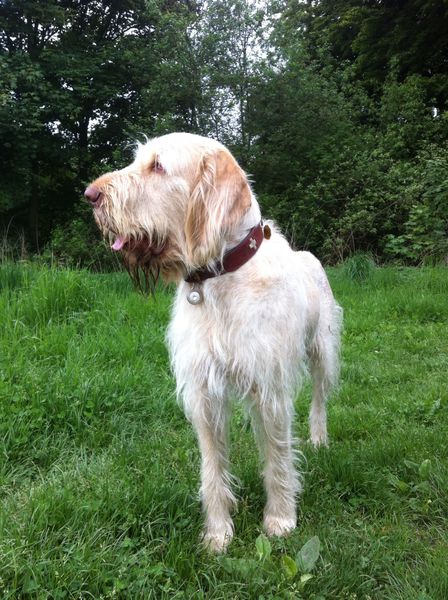 The reserved, but calm and friendly Spinone-Face I fell in love with 3 years ago.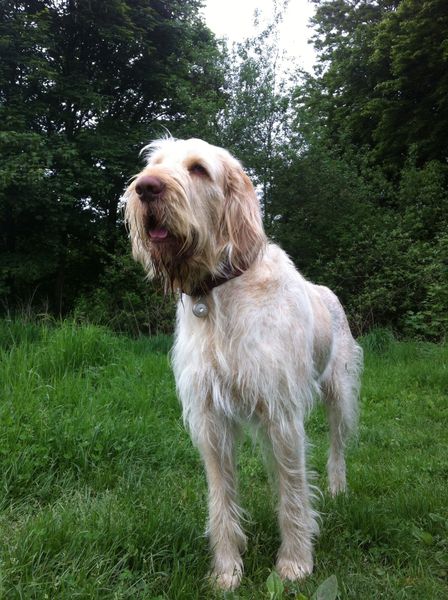 It is almost impossible to capture a picture of him not pulling his ears upwards. He is just to curious...always paying attention.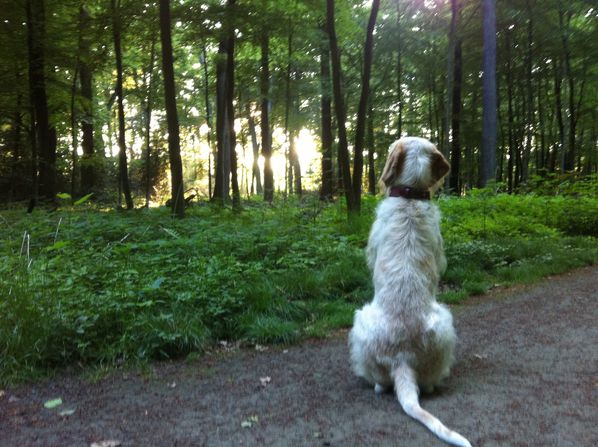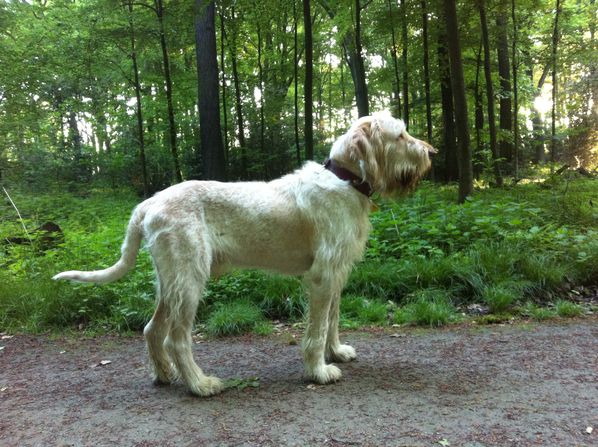 on one of his early morning walk here in the "Süggelwald"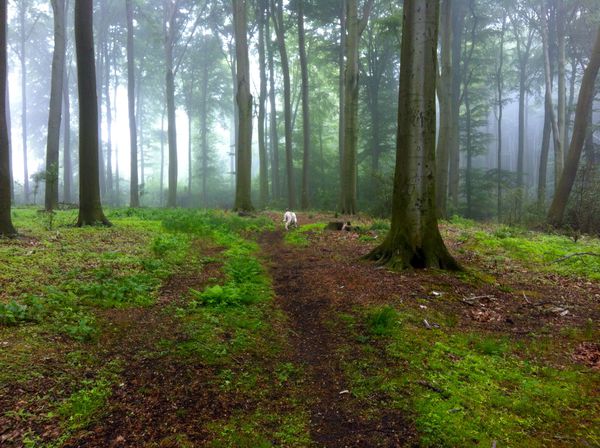 Big boy last week ... almost 47kg