Benja leaves and the Tooth Fairy comes
Unfortunately, Benja is leaving us this evening. The 10 days went by much too soon. Not only Fabrizio will miss Benjas very cool demeanor. It's nice having her, because she shares our responsability to watch over Fabrizio and keep him out of harms way and of course, she takes her responsability -as every good Hovawart worthy of the title should- to protect us, very seriously...well, to tell the truth, actually she is a little overprotective of the little guy and flexes her muscles and shows her teeth very quickly, should another dog dare come close to Fabrizio, before she had a chance to give him a thorough inspection and give her OK! That unfortunately gave a few dogs and their owners skipping heartbeats and sweaty foreheads, not to mention us as well...
Please come visit us again very, very soon Benja!
Benja wird uns heute abend verlassen. Die zehn Tage vergingen wie im Fluge. Nicht nur Fabrizio wird Benja, seine Hauslehrerin, vermissen. Es war toll sie bei uns zu haben. Sie hat sich mit uns die Aufsicht des Kleinen geteilt und hat ihn vor gefährlichen Situationen bewahrt. Sie hat außerdem die Aufgabe eines Hovawarts sehr ernst genommen und auf uns alle aufgepasst.! um ehrlich zu sein war sie manchmal etwas vorschnell mit ihrem Schutzinstikt. Sie spannte sehr schnell ihre Muskeln an und fletschte die Zähne, wenn sich ein anderer Hund für Fabrizio interessierte, ohne vorher ihre Zustimmung einzuholen. Das sorgte bei manchem Hundebesitzer für schweißnasse Hände und Panikattaken, von uns ganz zu schweigen...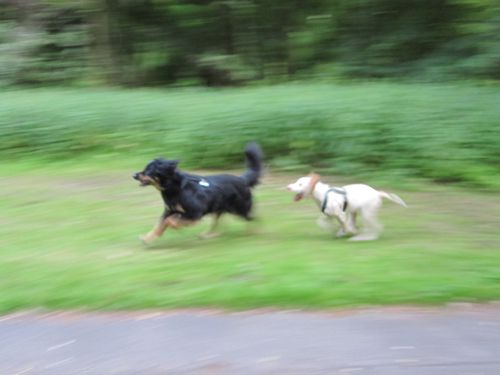 The tooth Fairy is due for a visit! Fabrizio lost 2 front teeth yesterday and another 2 are very loose. We expect them to fall out sometime today, so Fabrizio might not have any front teeth in his upper jaw by this evening

Fortunately I found the very first tooth he lost, stuck in his play-rope!
Die Zahnfee war zu Besuch! Fabrizio hat gestern zwei Zähne verloren. Zwei andere sind auch schon locker. Sie werden heute noch ausfallen, da sind wir uns sicher. Fabrizio wird heute zum Abendessen keine Vorderzähne mehr haben. Seinen ersten Zahn, den er verloren hat, habe ich gefunden. Er ist in seinem Spielzeug stecken geblieben!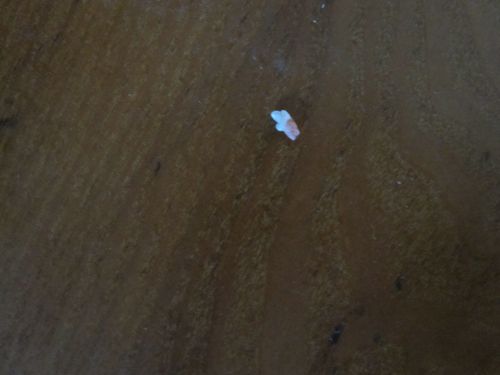 Just lazing around again on the couch, just like that big old kangaroo...
Entspannung pur auf dem Sofa, so wie das große Känguru