Here's a little proof of our existence!
After an operation(our boy had a claw removed), a move(we have a big garden now!) and then a bad gastritis(throwing up liters of blood!!!), Fabrizio is well at long last again and settled in his new home. We promise to keep you updated regularly again. We've missed you all too!
Still anesthetized...it felt like hours for him to wake up again.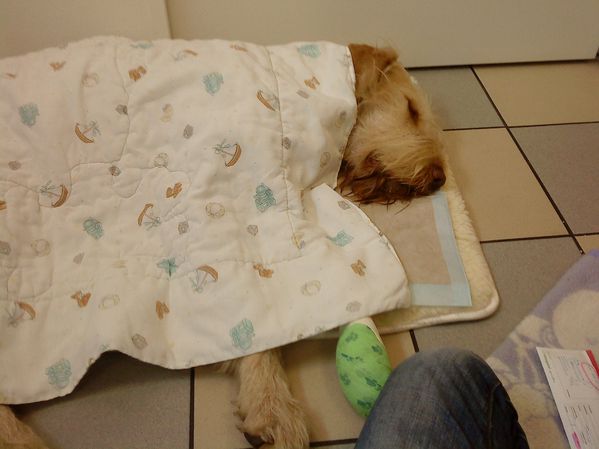 ...suppose that was a bottle of beer too many...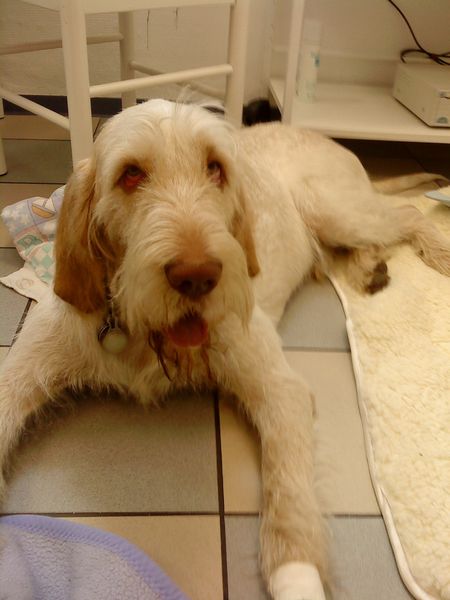 ...back at home sleeping for hours on end...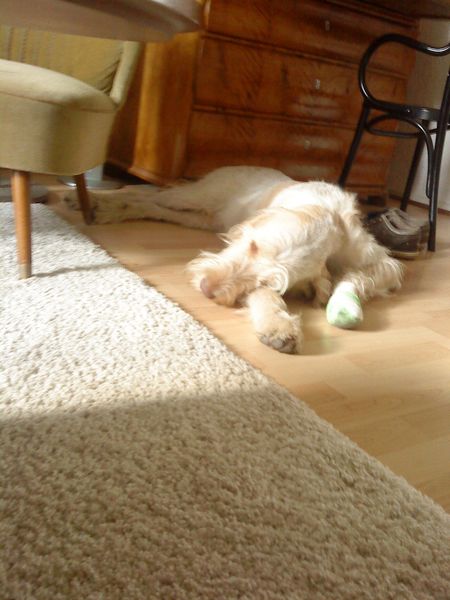 Now this is what a dying Spinone looks like...: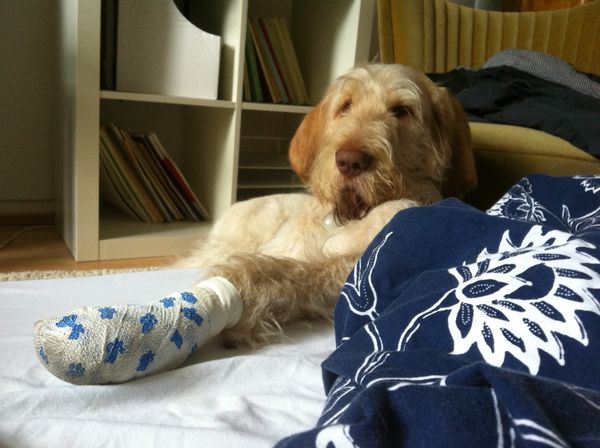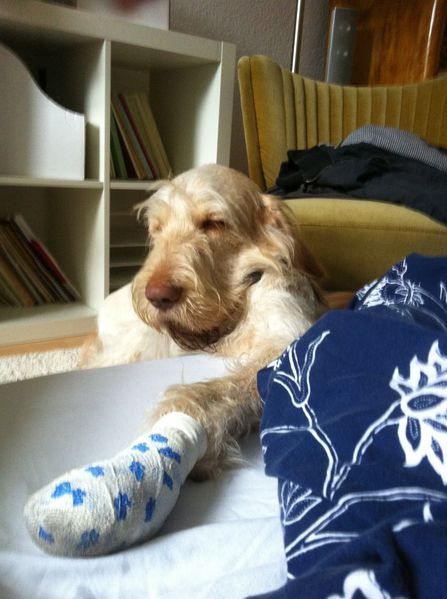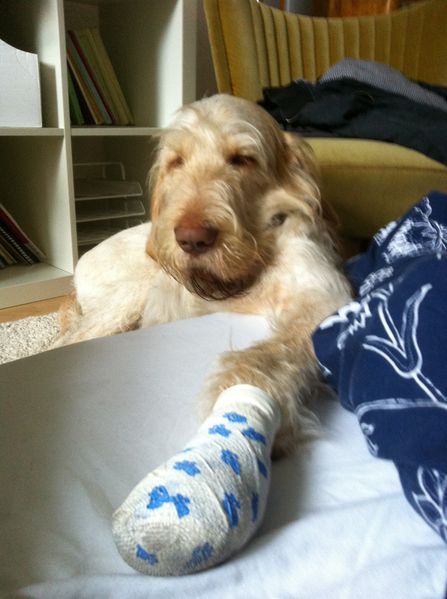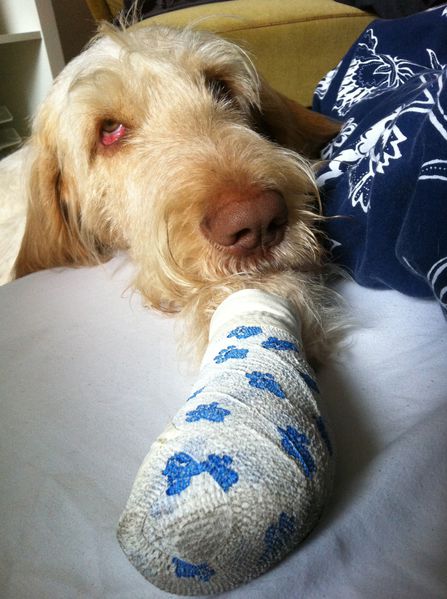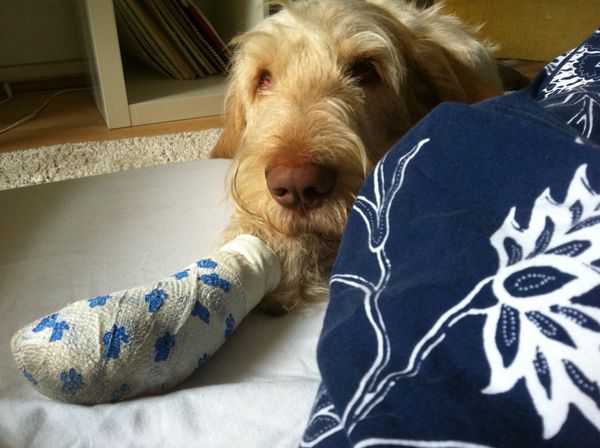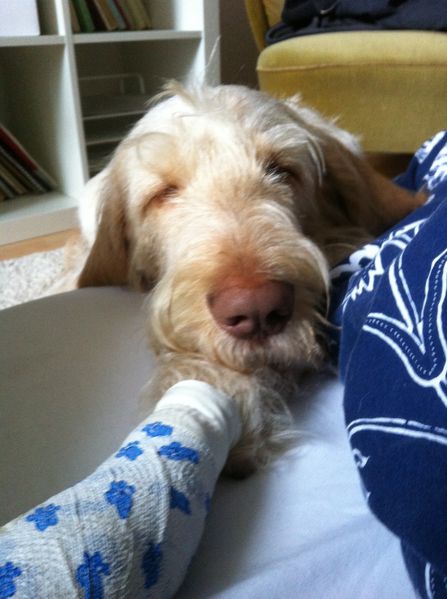 Watching horses pass by...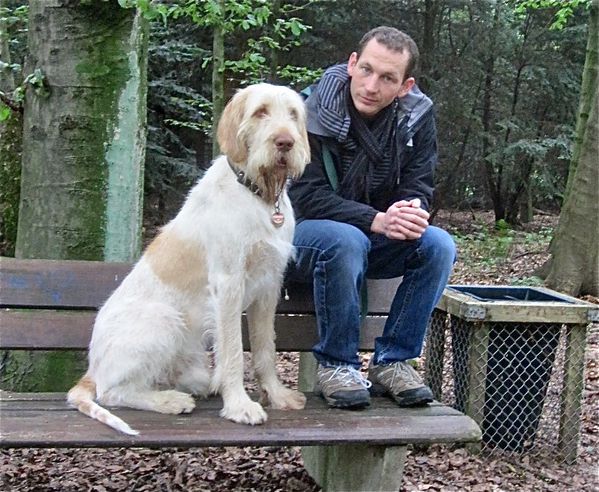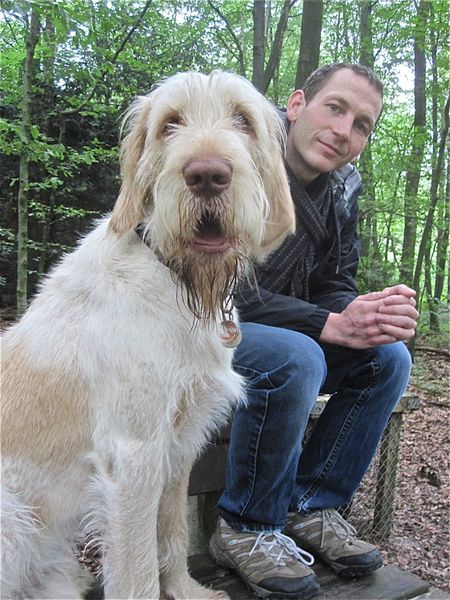 The love of Fabrizio's life...LARA!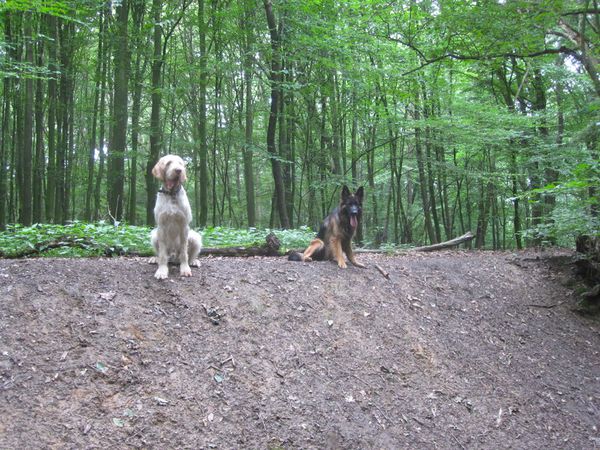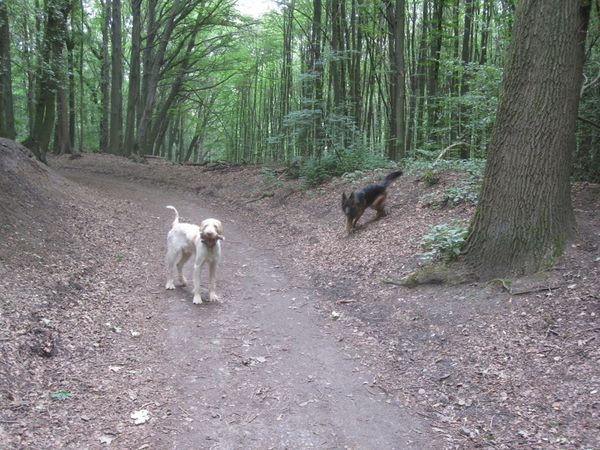 In his new garden...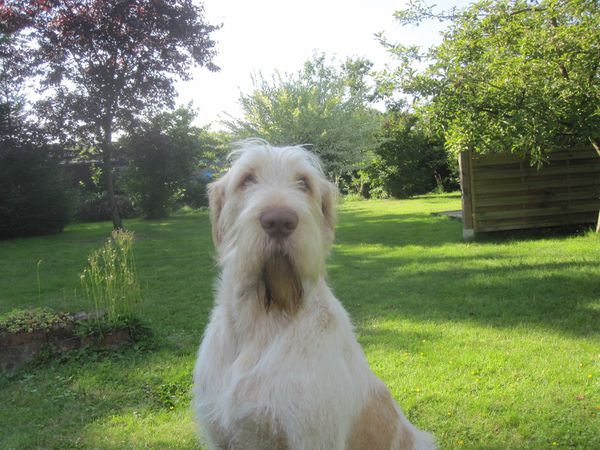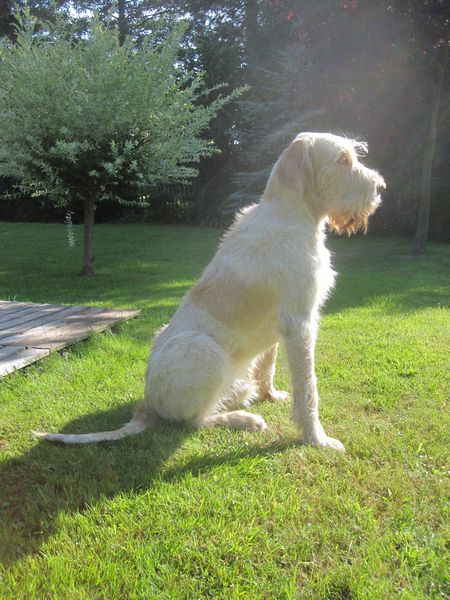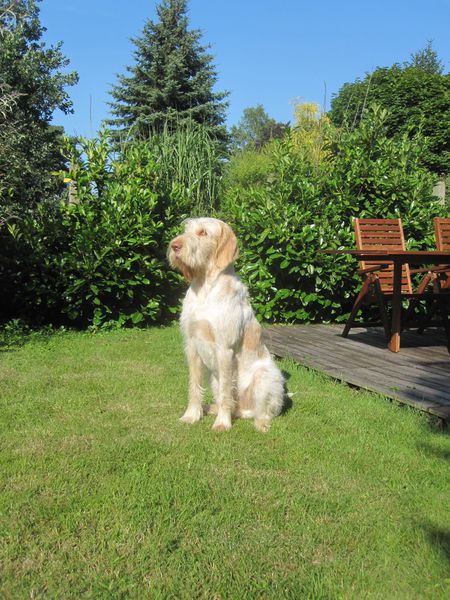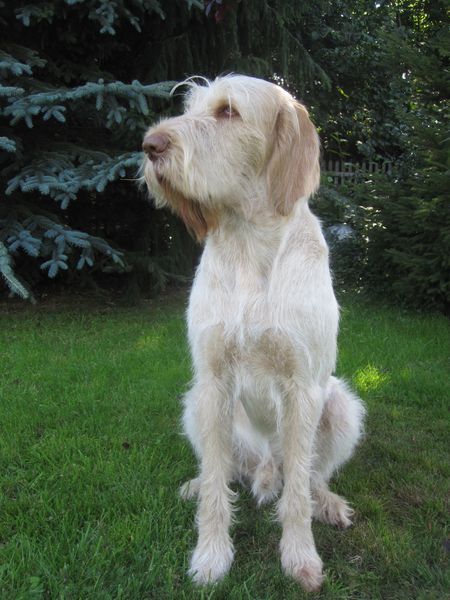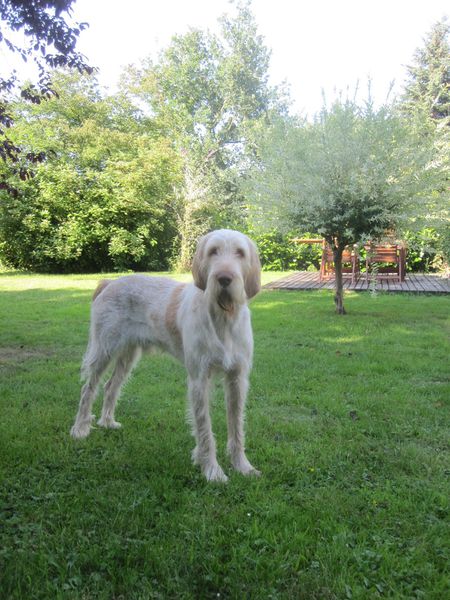 Just around the corner from us...Fabrizio in the chamomile fields.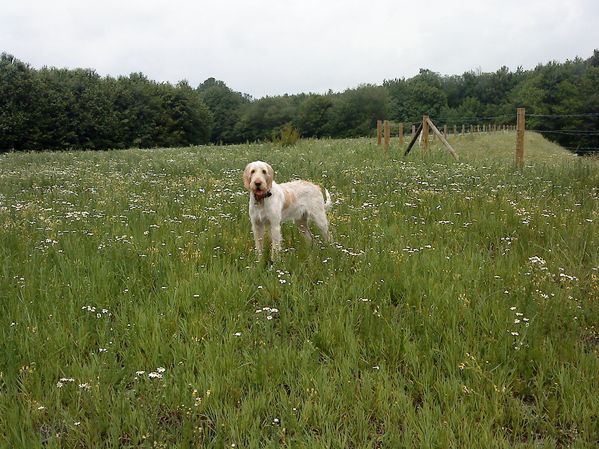 anyone for a couch to share?