We went for a long walk with Enzo yesterday and afterwards we were invited over to his place for a drink on the terrace. Although both boys were already very tired from the walk they kept on playing back home to the point of exhaustion...
Fabrizio adores Anja, Enzo's mom...here flirting with her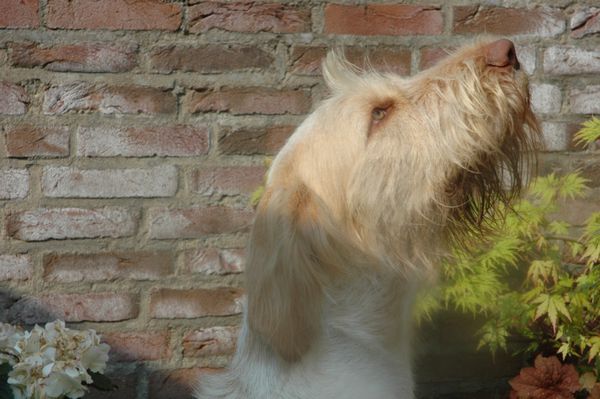 Fabrizio standing, Enzo lying down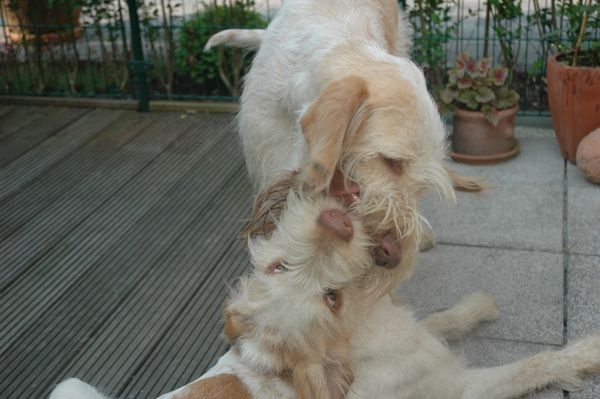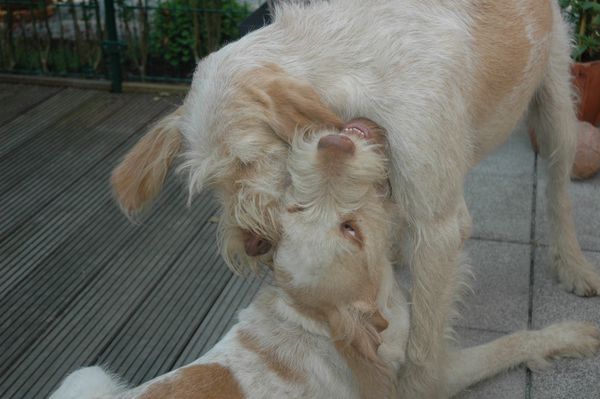 Fabrizio to the left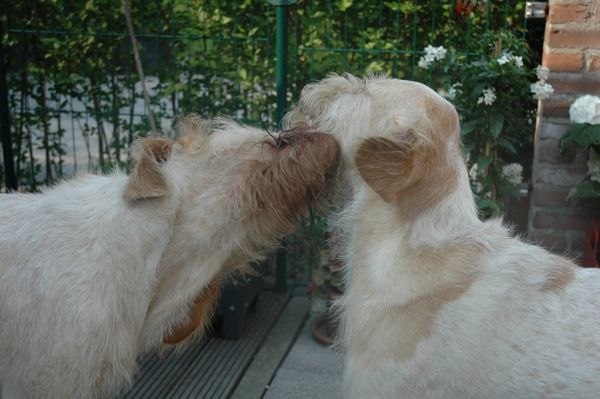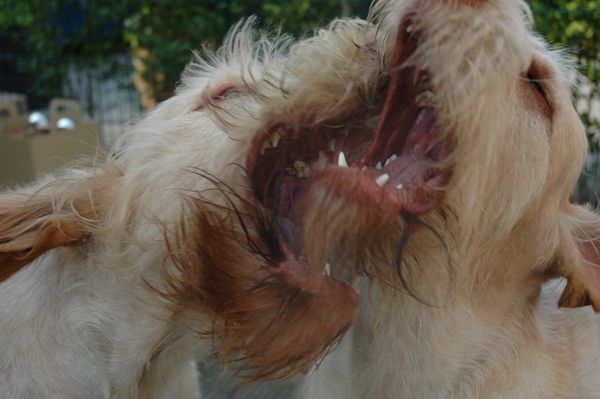 A short pause, almost falling asleep...Enzo to the left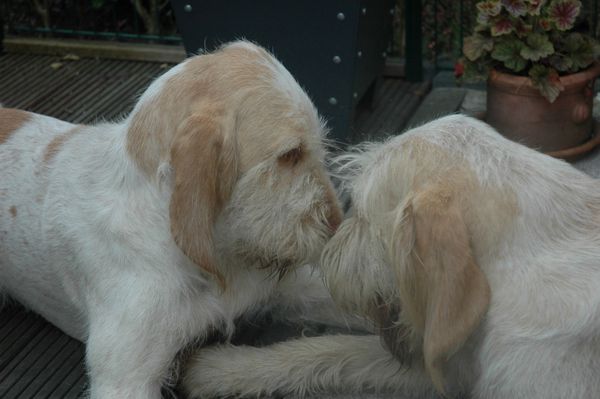 F. to the left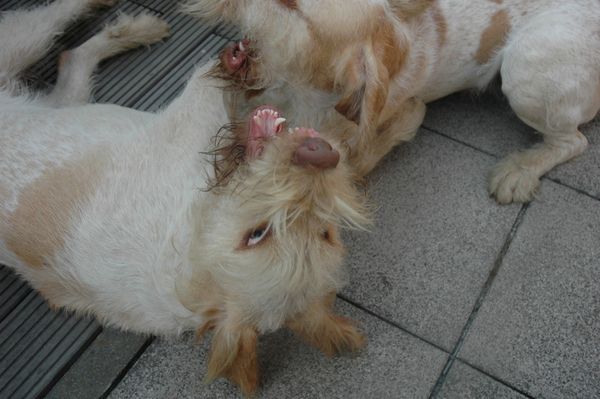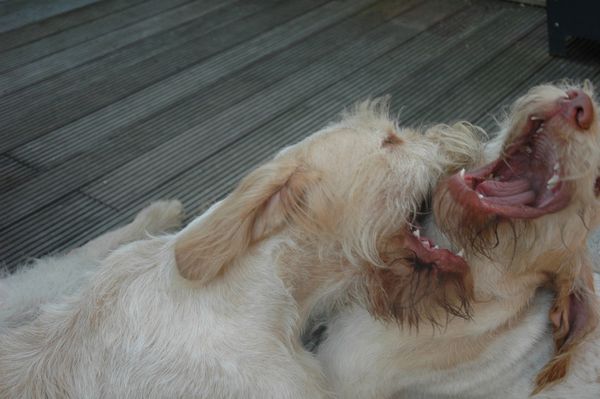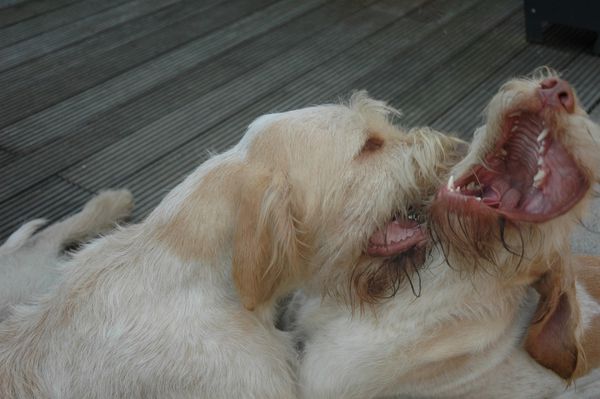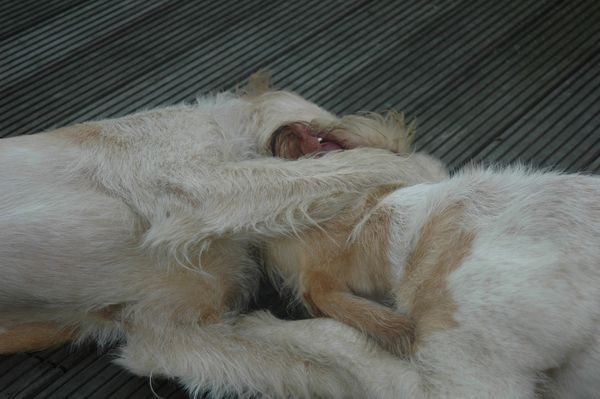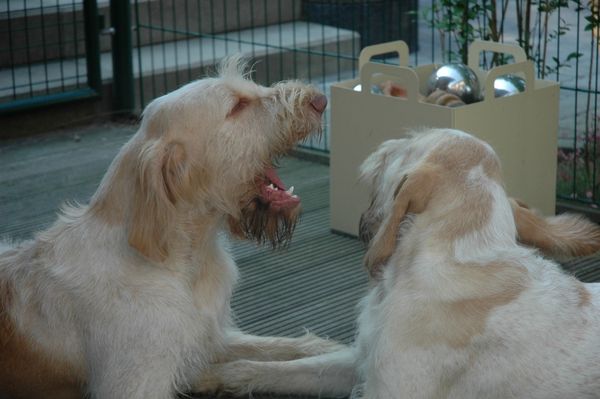 Fabrizio exhausted, but not giving up yet!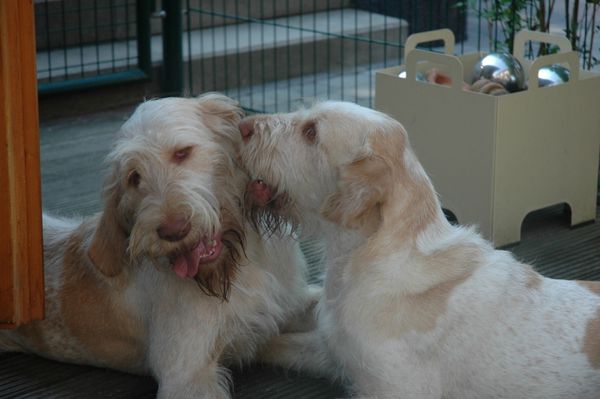 "I BELIEVE I CAN FLY!!!!!!"...Enzo's ears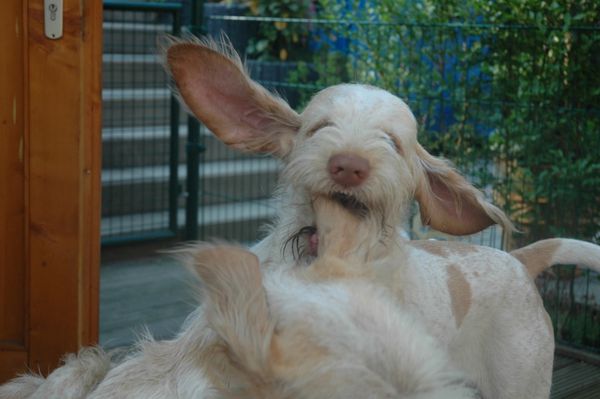 Enzo looking seriously dangerous!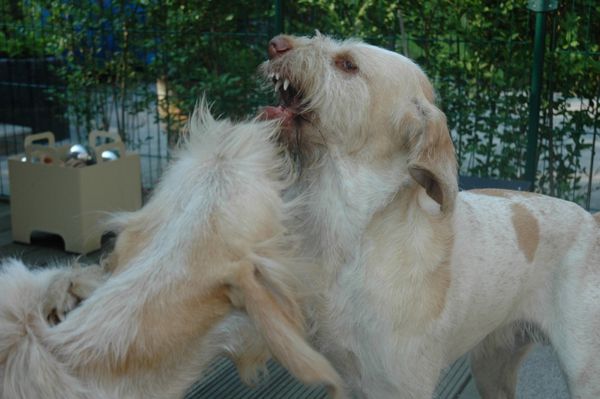 Fabrizio almost dead...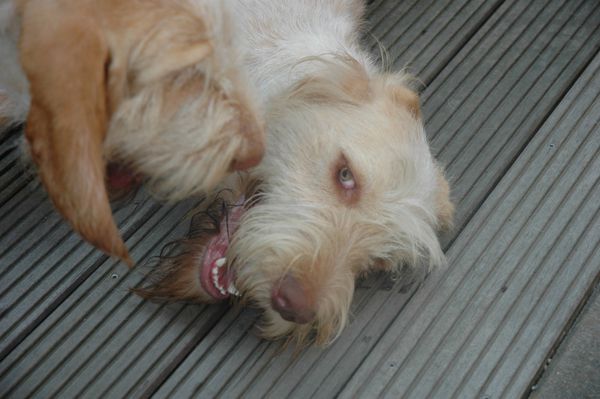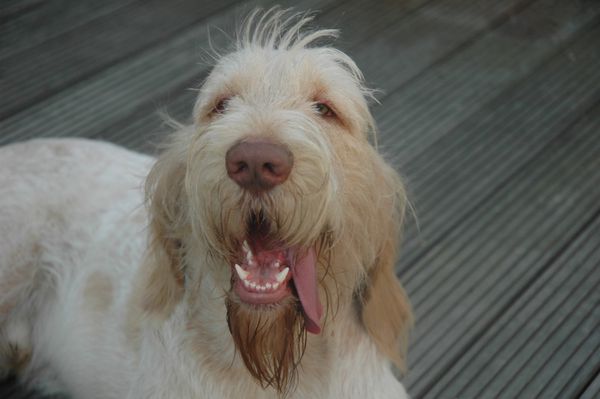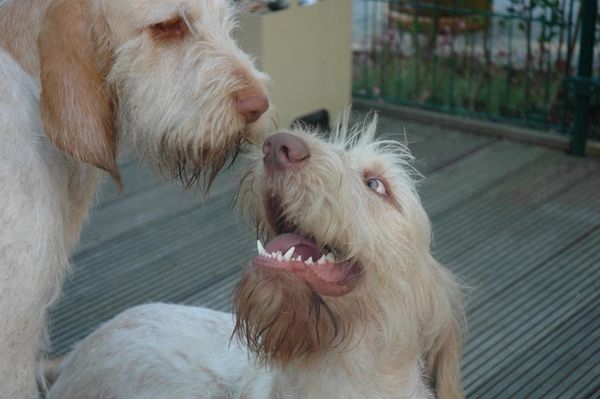 (after having seen all these pictures of wild-looking and as our friend Sam put it, "ferocious" dogs, can you believe that these 2 Spinoni played like this, without making any sounds with their vocal cords? All one heard from them was huffing and puffing as they struggled getting breath)
back home, sleeping in this position for hours...