A flying visit at Benja's
Although we haven't seen Benja for about 2 and a half weeks, we were quite astounded to see that Fabrizio has actually grown taller and bigger than she is. To us he still looks like a puppy...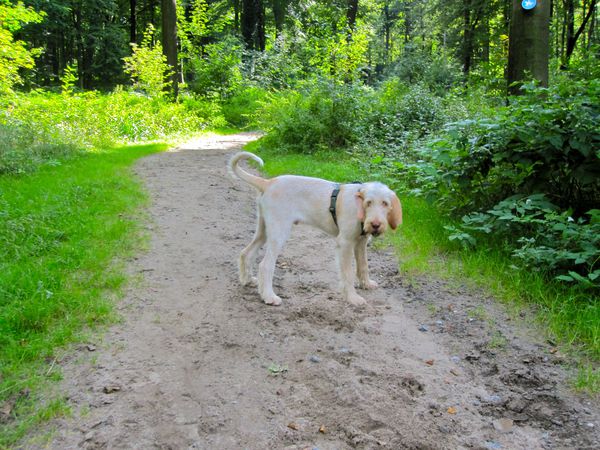 Even convincing this old German Sheperd to play...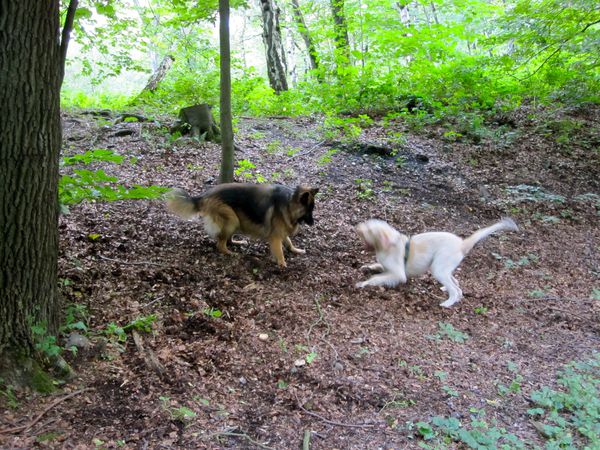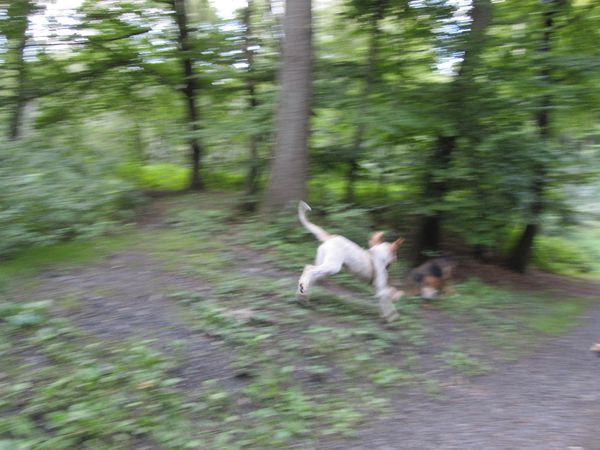 "QUADRATISCH-PRAKTISCH-GUT"