White Christmas and the Holidays
Fabrizio's first Christmas turned out to be completely white. It's quite unusual in greater Germany to snow over Christmas. So we count ourselves very lucky!
Fabrizio made me promise to write that it wasn't him that coloured the small snow man yellow!!!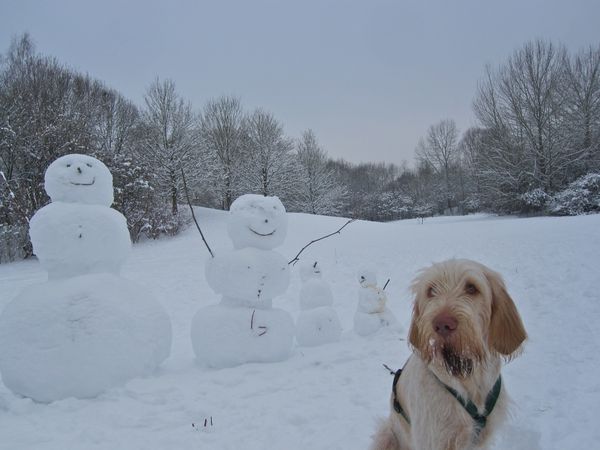 On the 24th we drove to Essen to spend the next days with Benja and the Grandparents. As we were unloading the car, Benja ran out to greet us and jumped in the car on the driver's seat, as if to say "you are not gonna leave again soon, I forbid it!", looking quite worried that we might really leave soon...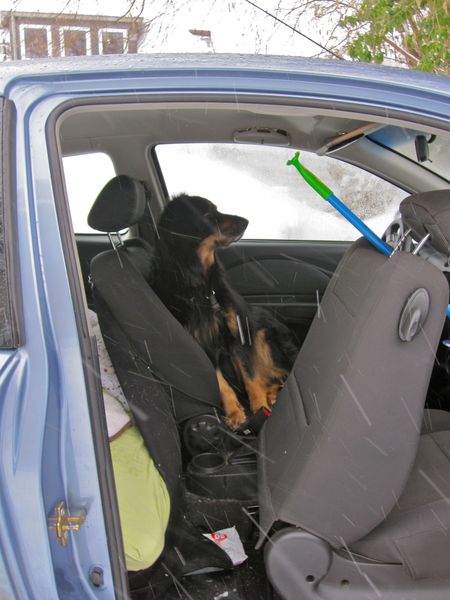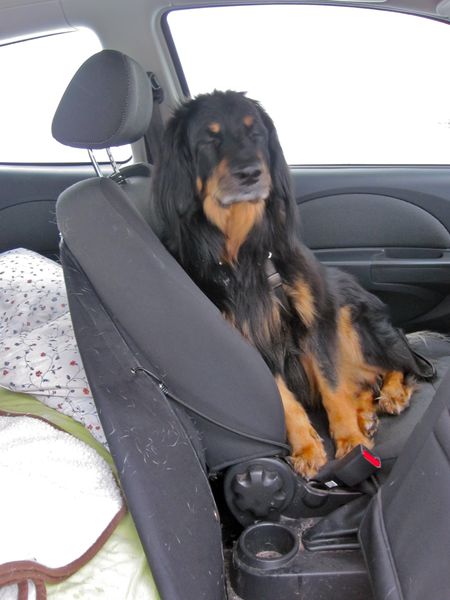 This was on our first Christmas walk with both dogs. Both of them eagerly jumping on the rock we usually photograph them on...of course awaiting treats!!!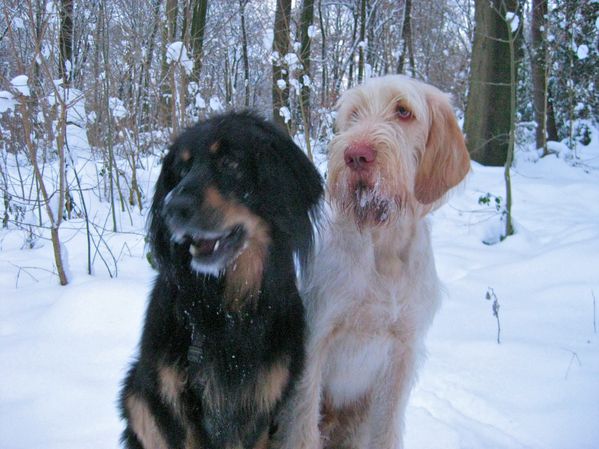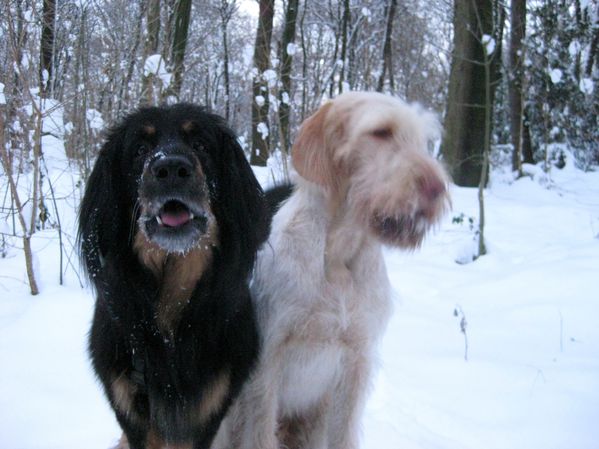 Did something delicious maybe fall on the ground?!?!?!?!?!?!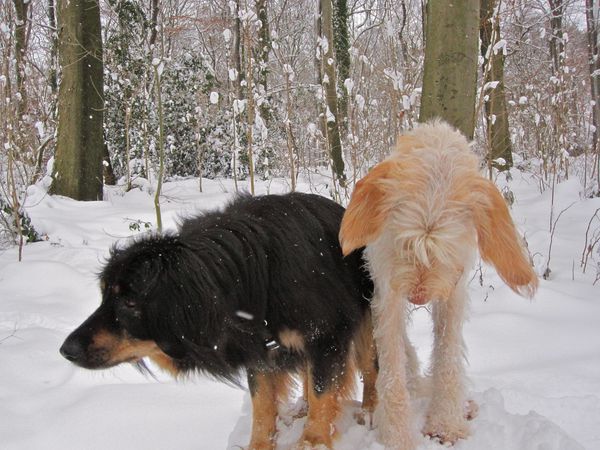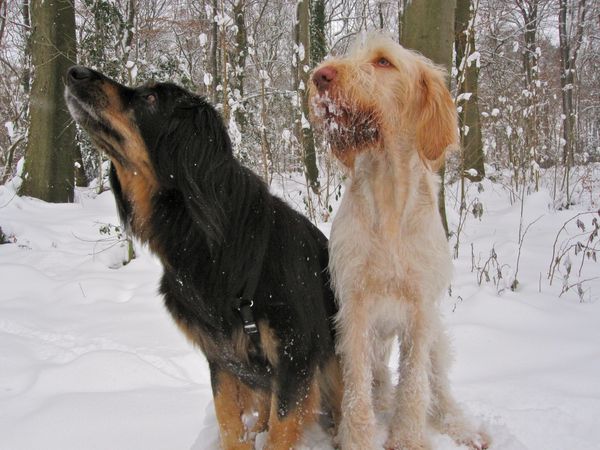 Beautiful Benja!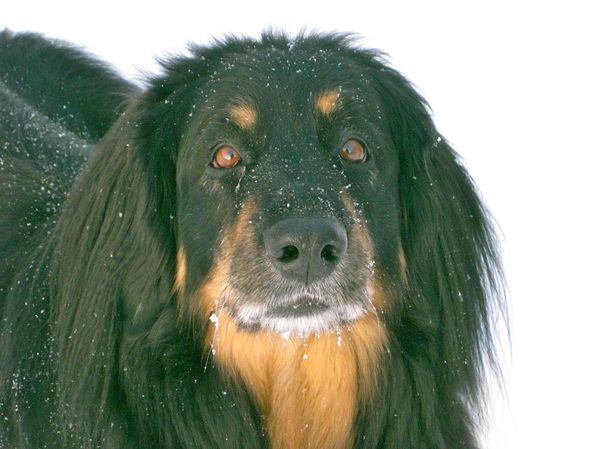 Preparing food for HUNGRY tummies...patiently awaiting and watching us...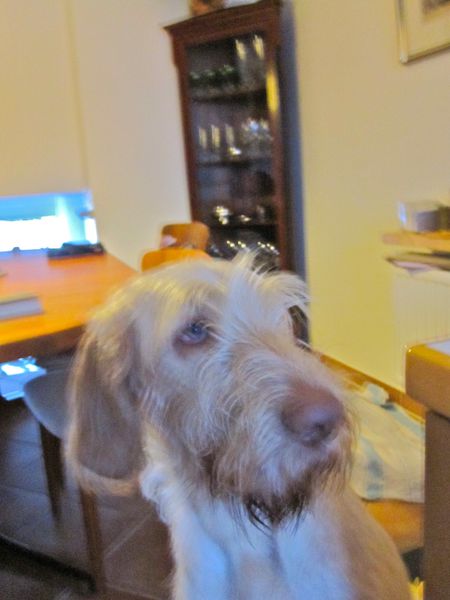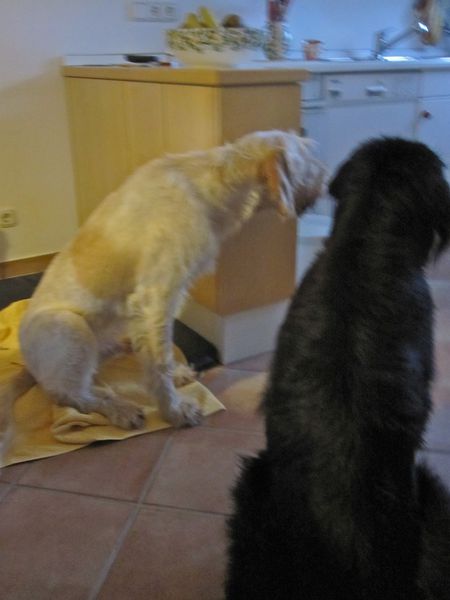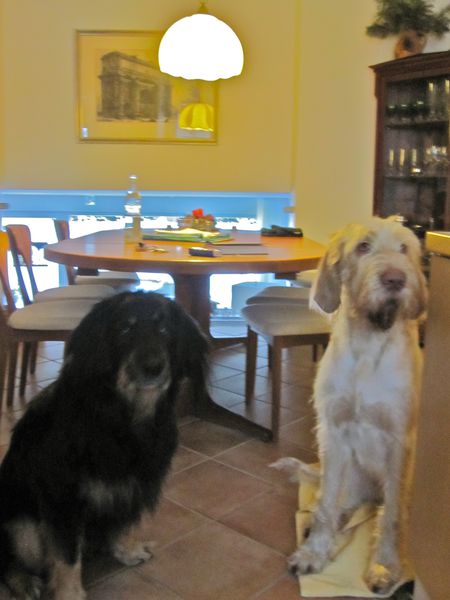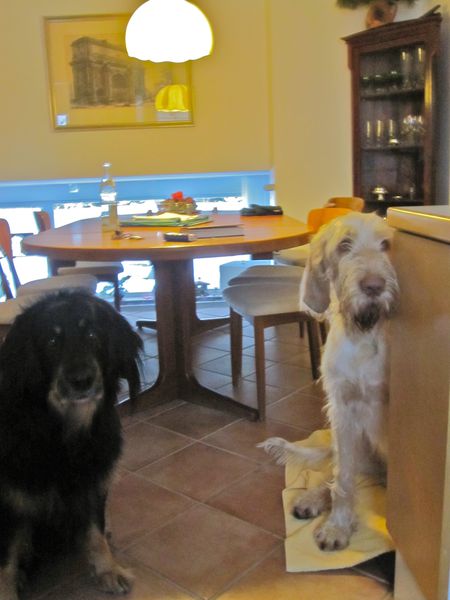 Cuddling together after dinner...