Martin and Fabrizio enjoying the Autumn sun sometime in October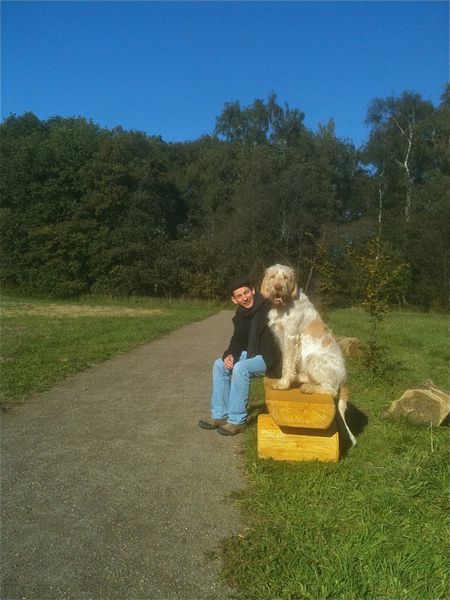 Fabrizio here eagerly assisting us collecting potatoes...well, actually just enjoying being dirty!!!!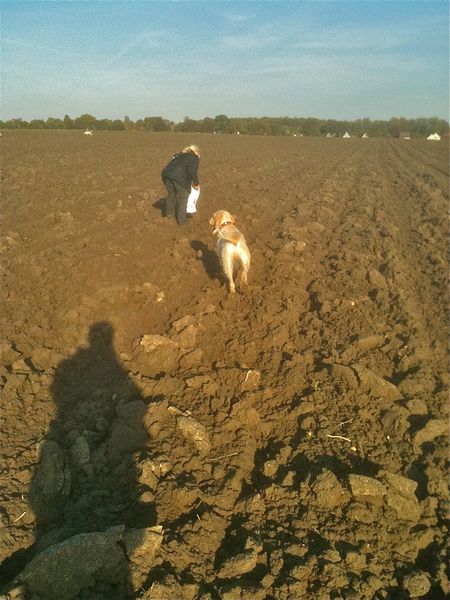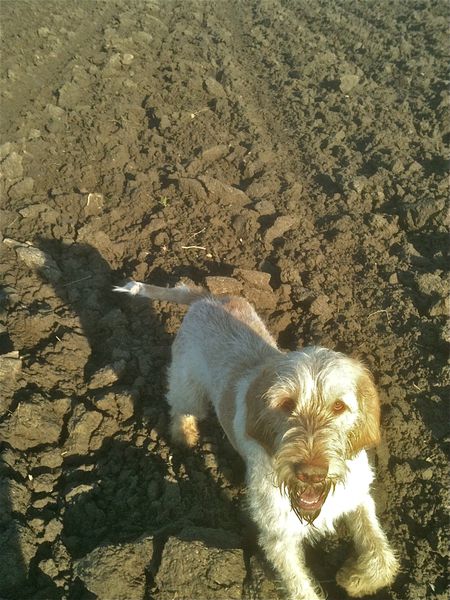 ...this is what a sulking dog looks like. I was not in the mood for playing and running around the house, so eventually he retreated to HIS chair, sitting there and sighing loudly for half an hour. Making it obvious that he is suffering from having to have a dog's life...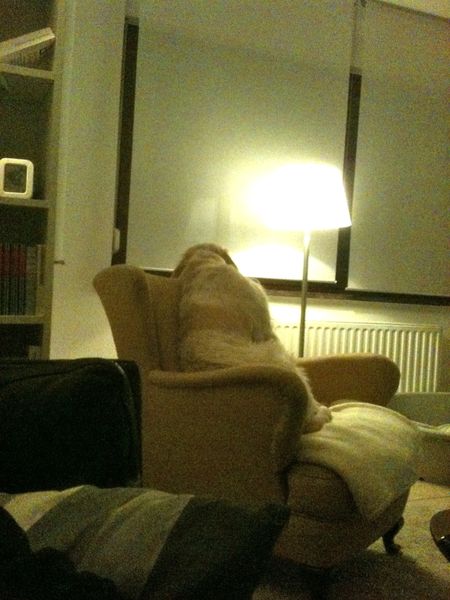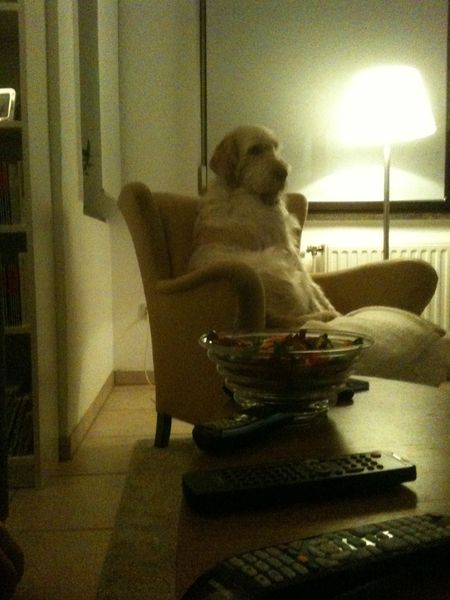 Here he's just being relaxed and goofy as usual...