Dalla Valle del Reno REUNION
Maria and Lars Püllenberg link agreed to have the Dalla Valle del Reno Family Reunion, breeder Ilka Kreft link, in East Frisia on their premises. More than enough space for plenty big dogs to roam and run around all day. Unfortunately we could not be there on Saturday, when the event actually took place, 'cause both Carl and Martin had to work, BUT we jumped in the car early Sunday morning and drove there to have breakfast with all those Spinoni and their people who spent the night in East Frisia.
A peaceful foto of Carl and Fabrizio, still very tired from the 3 hour journey so early in the morning...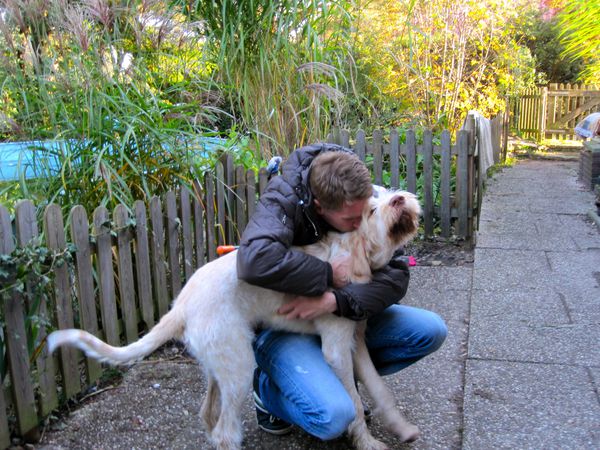 HELP!!!!! Where did all of them come from suddenly?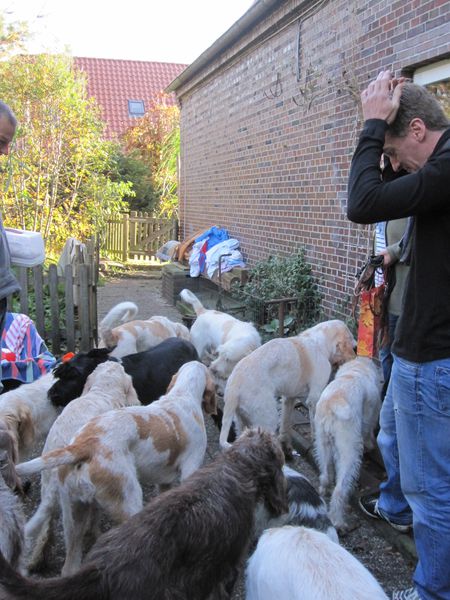 This beautiful girl was almost kidnapped by us...she is one of the youngest of the Dalla Valle's. From the last litter. She is called Geovanna and is ADORABLE!!!!!!!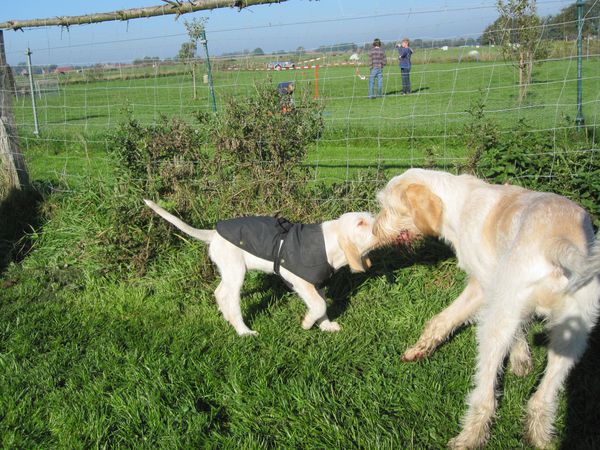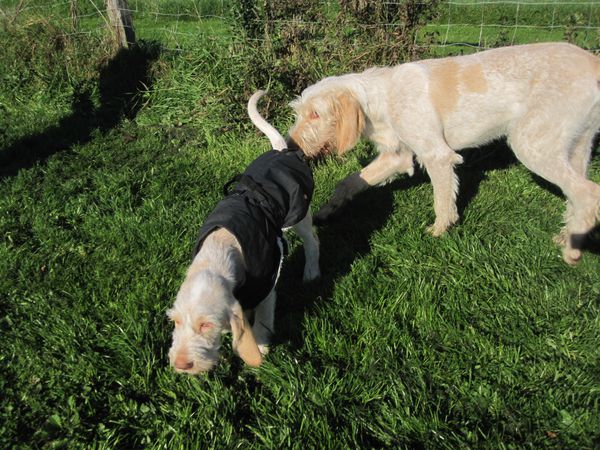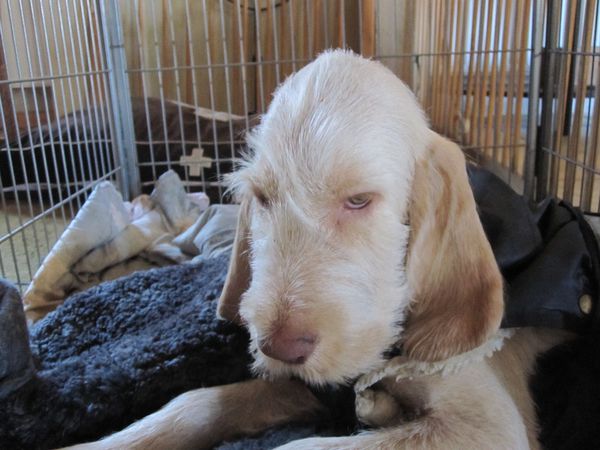 This is handsome guy is called Nevio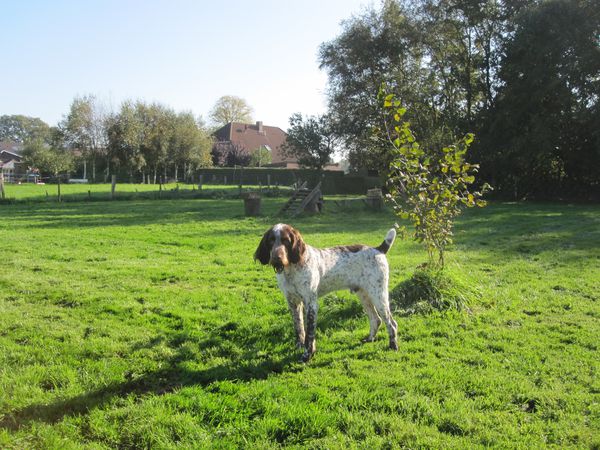 This is one of our all time Heros and one of the 2 reasons, the other being Nevio, that we have Fabrizio today...everybody: THIS IS PAUL!!!! Have a look at his Diary at: link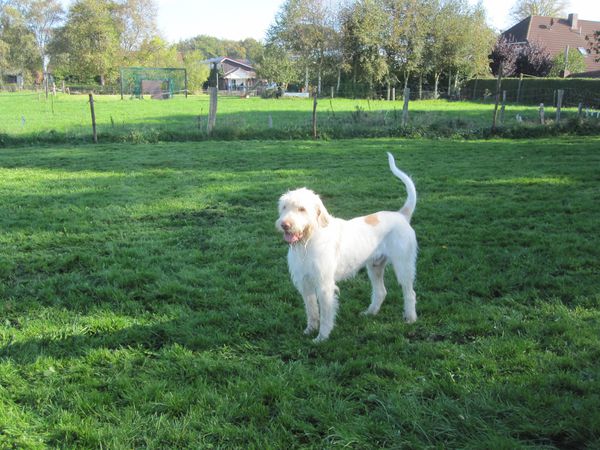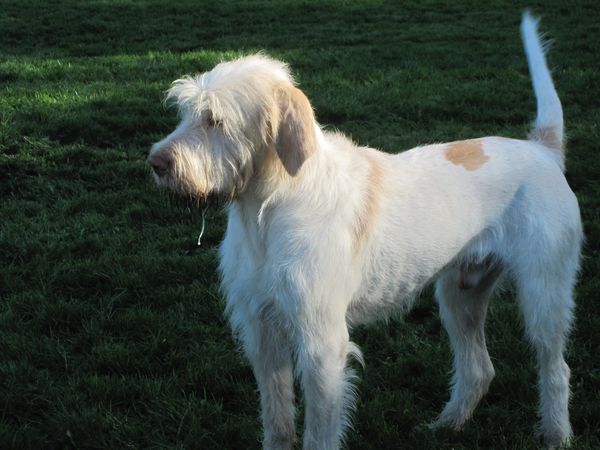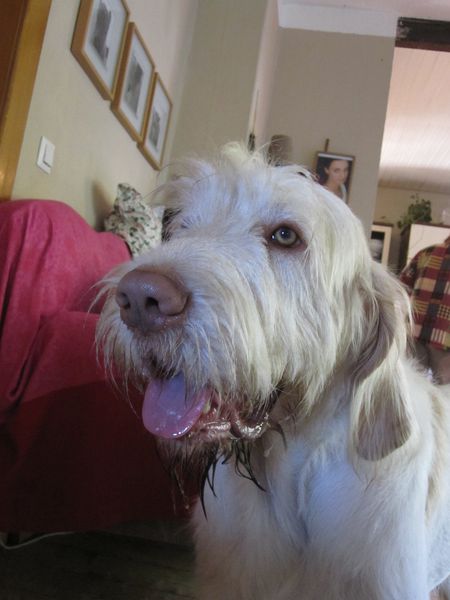 Carl hugging Paul on the left and Fabrizio on his right...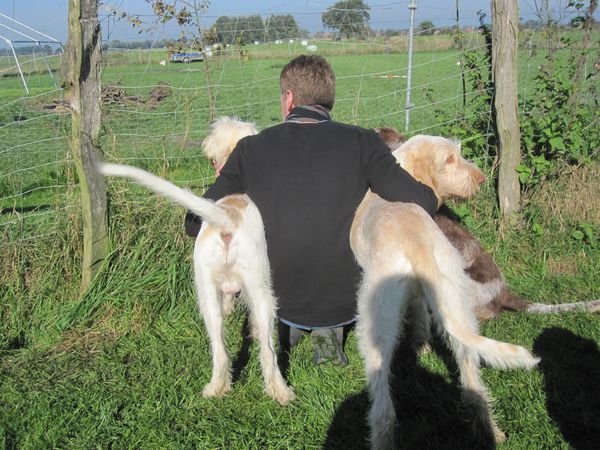 Here a row of pictures of Jola(Fabiola), Piccolino(Fabio) and Fabrizio...same litter siblings...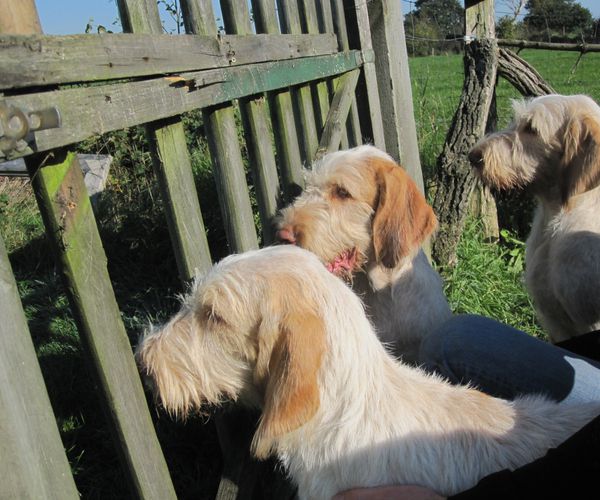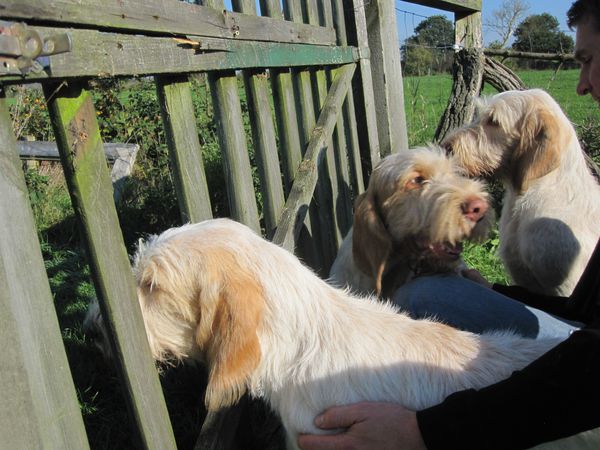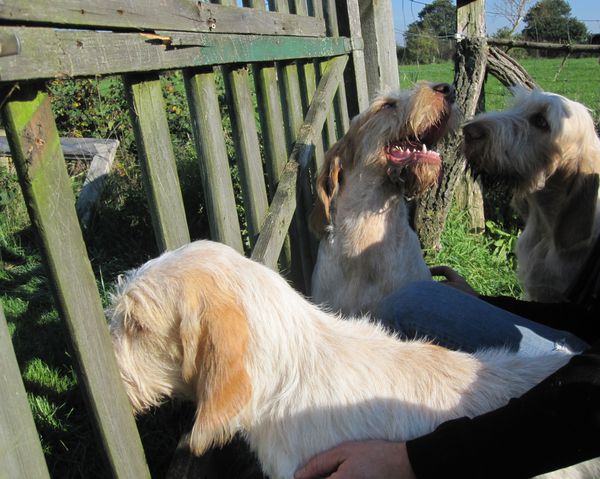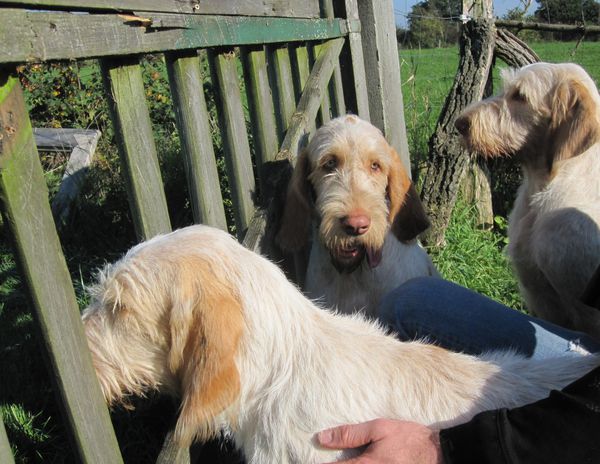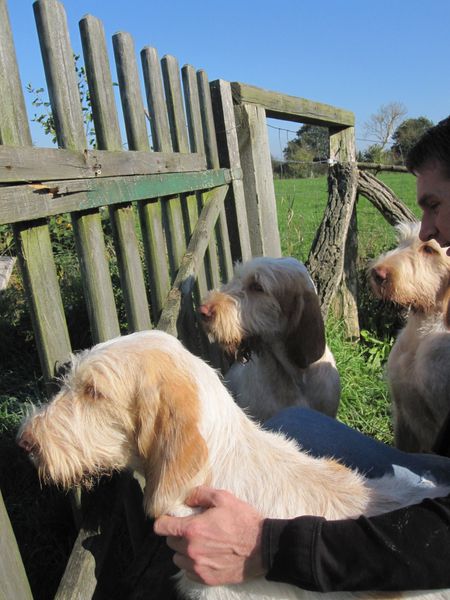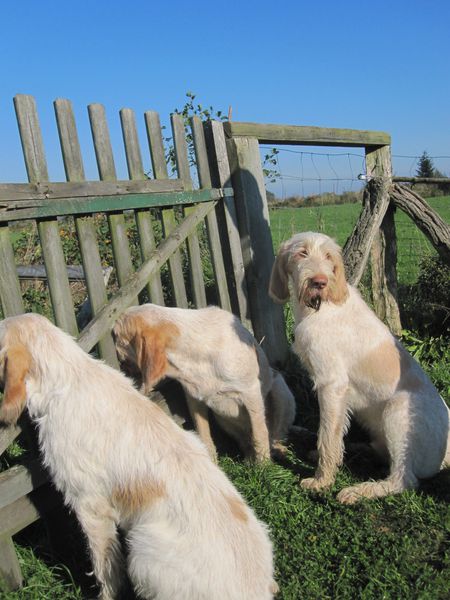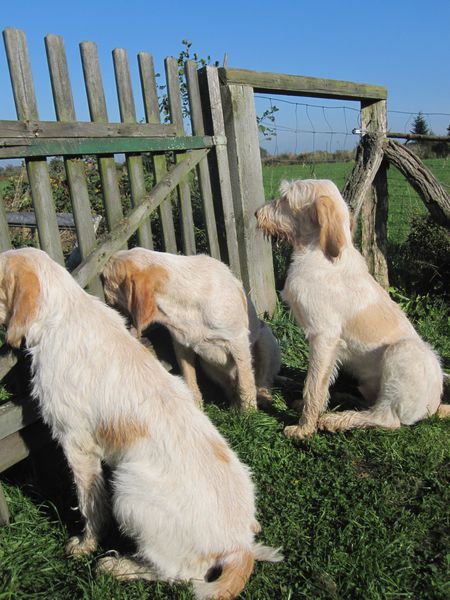 Mother Sara doing her duty...keeping a watchful eye on everybody...Sara seemed to have PMS on Sunday. VEEEEEERY hormonal and "äusserst komplex"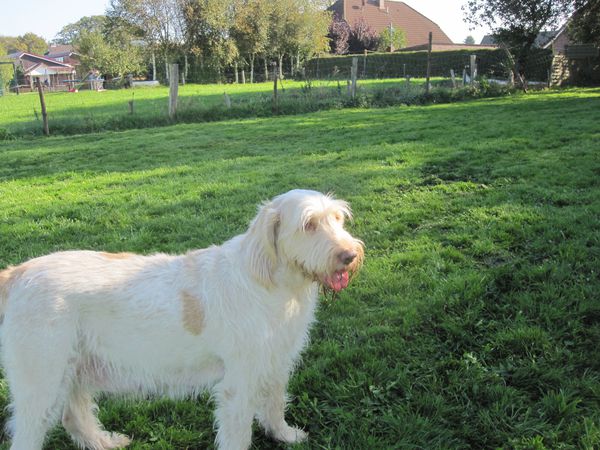 Sister Jola firmly holding on to the bunny she hunted down...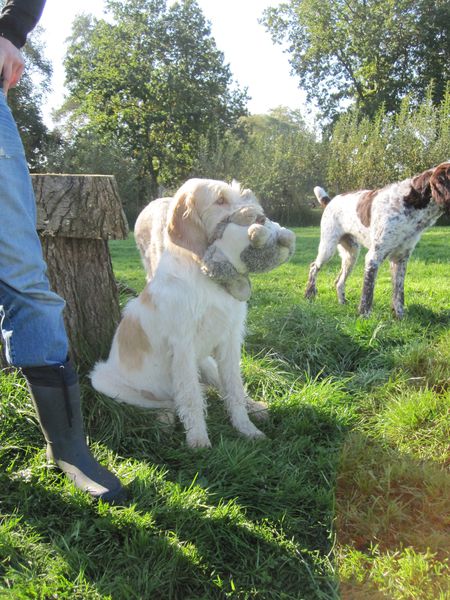 Emilia dalla Valle del Reno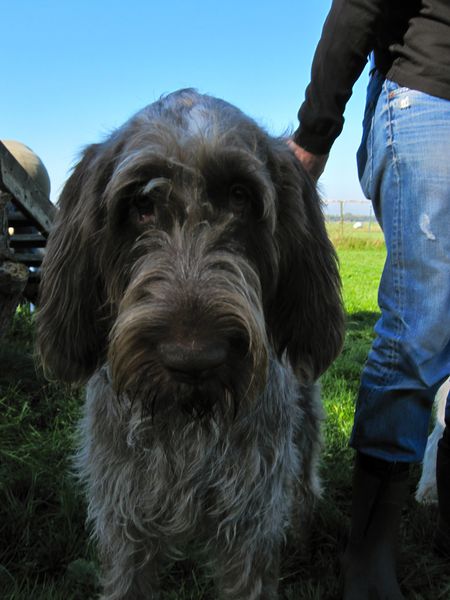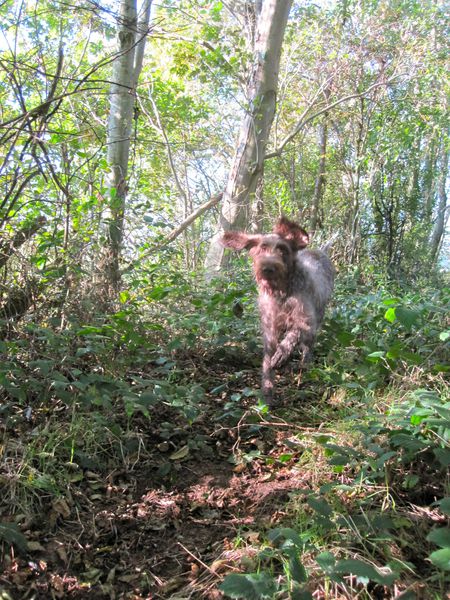 A walk with mother Sara, sister Jola, Emilia and Fabrizio...at the end swimming in icy water...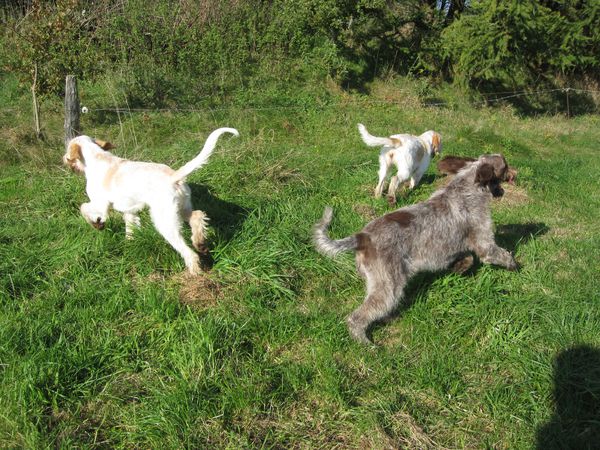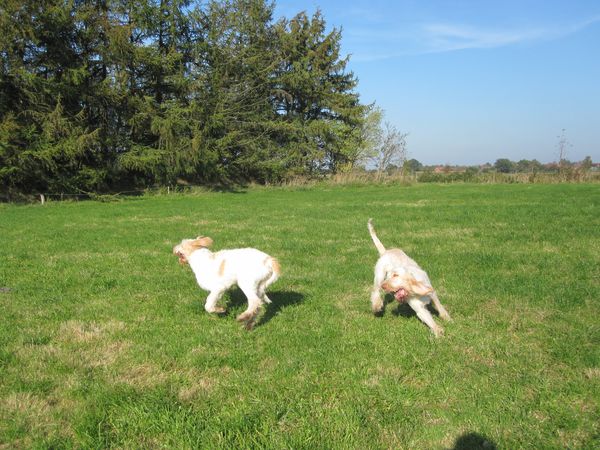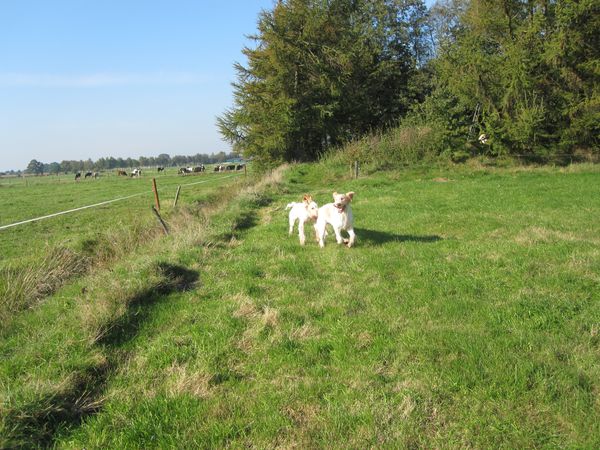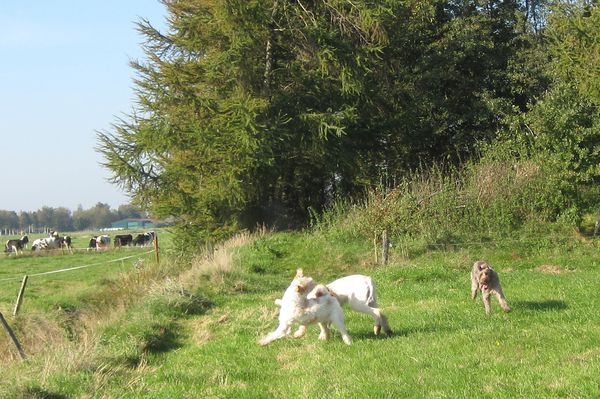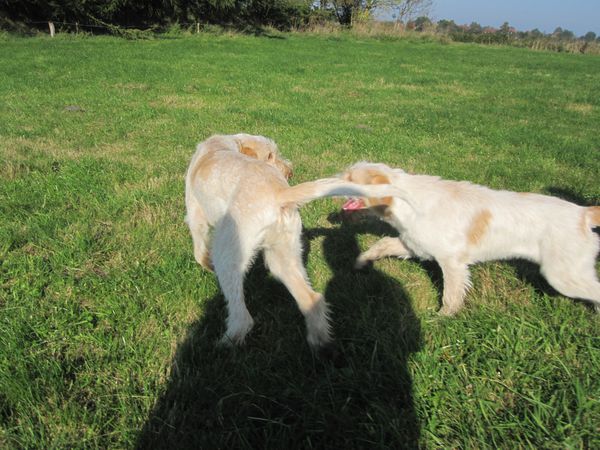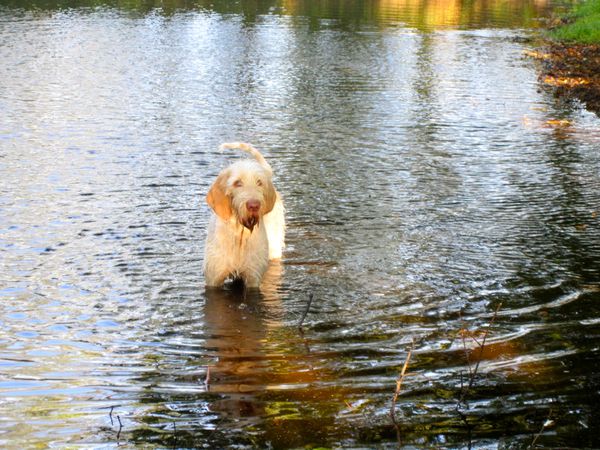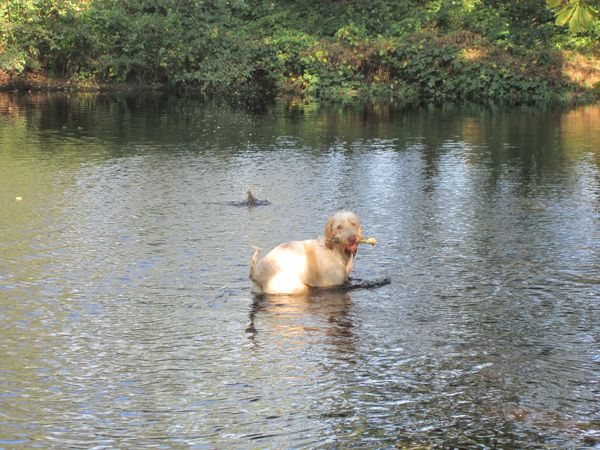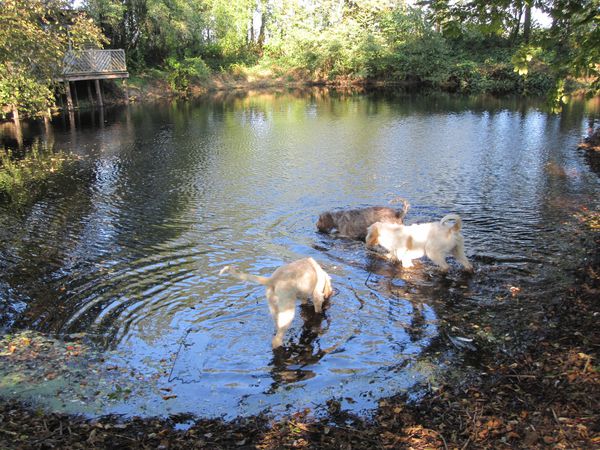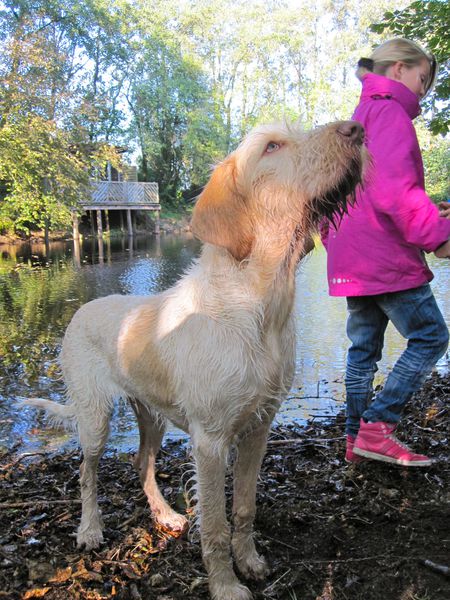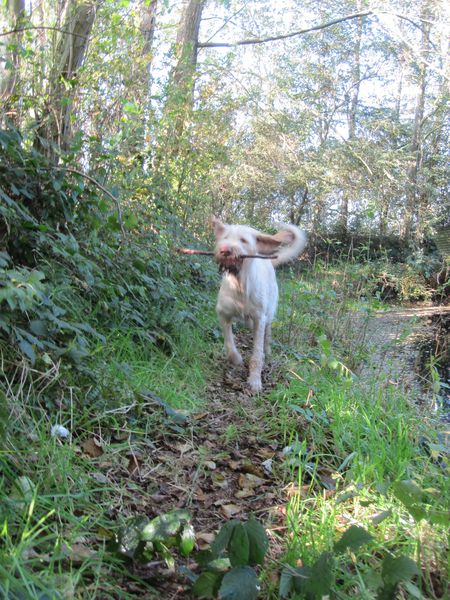 Fabrizio and Jola running side by side...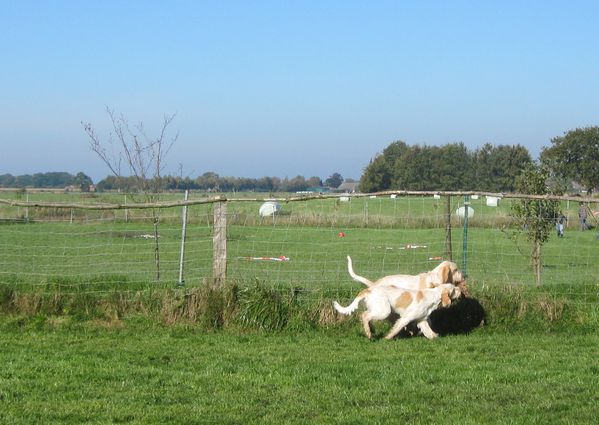 Emilia Tackling Fabrizio for the toy...(Nevio in the rear is awaiting the next shadow to hunt and destroy. Martin and I decided to christen Nevio: Peter-Pan of Neverland)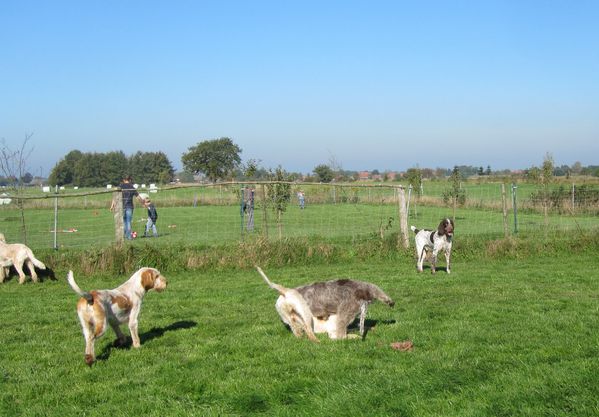 Fabrizio walking away with the winnings

(Ilka was not toooo impressed with Fabrizio's "not-so-tender-way" of handling the ladies)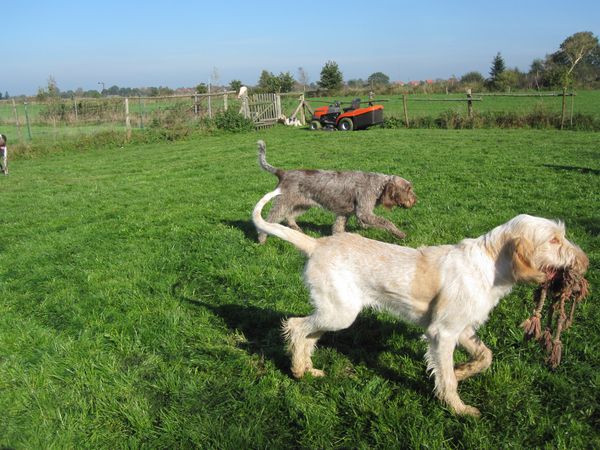 Won't Fabrizio make an ideal Agility-Dog someday???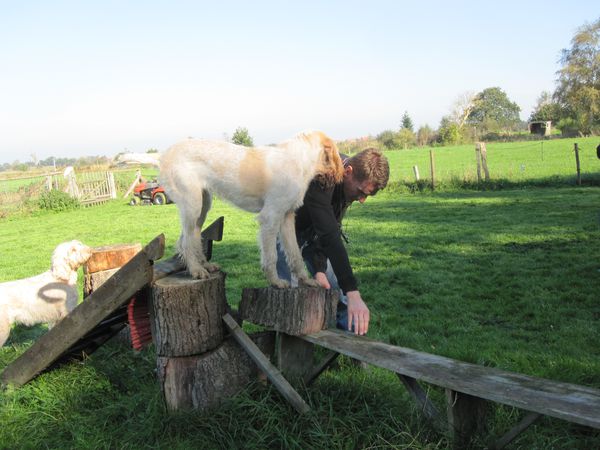 ...oh dear...rather not keep our hopes up high...

(scattering our dream of hiking through the mountenous Alps with Fabrizio someday)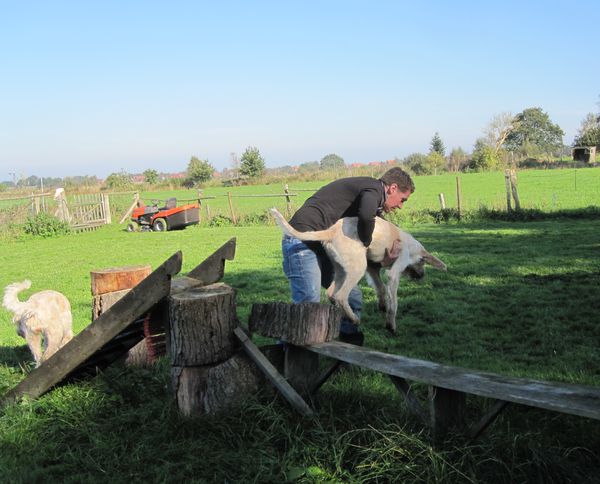 All in all we had a lovely day again at Lars and Marias. Thanks a lot to them and Ilka Kreft for all the organisation, patience, hospitality and love! We love you lots and lots!