Big barking Fabrizio, bigger horses and lifting his leg!
Scaredy Cat Fabrizio has reached the stage where already familiar things start making him nervous or scared. He then starts these warning barks. He also barks if the door bell rings and also sitting in the car watching through the rear window and if a motor cycle drives directly behind us. I think it's the helmet and the visor that bothers him. He makes it quite clear that he does not like that THING behind us and that it should go away immediately! But at least he has a deep voice and to be fair, he really does not bark often.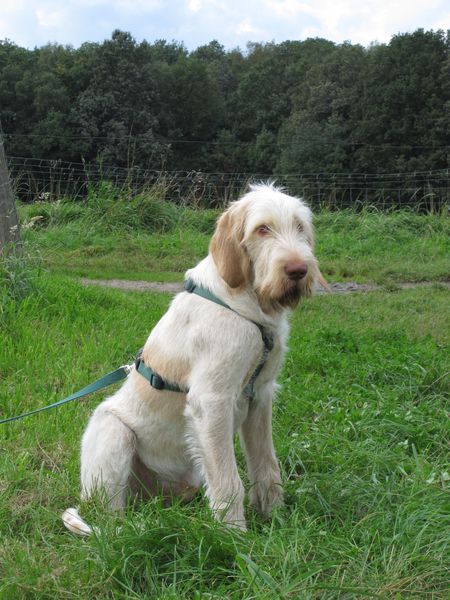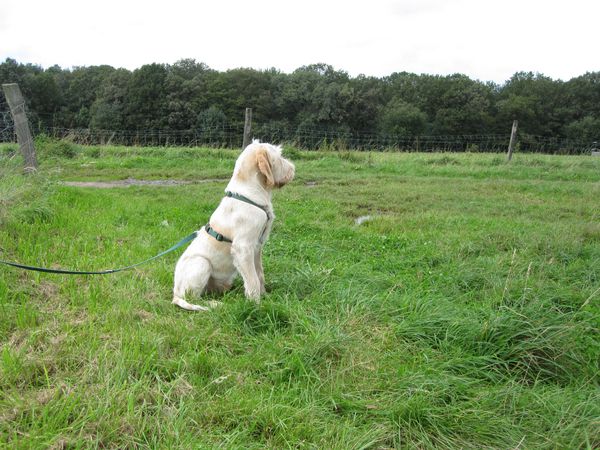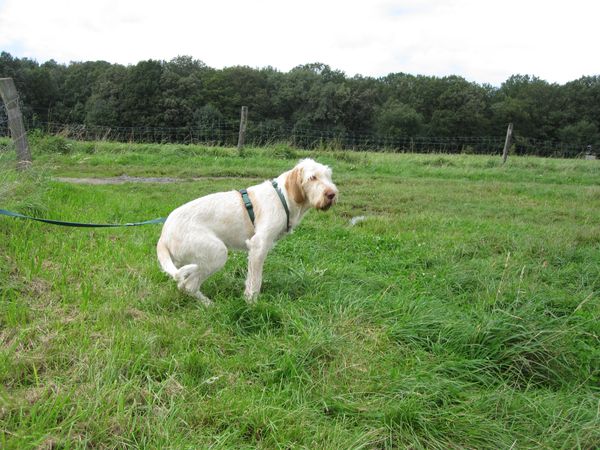 About a week or 2 ago, Fabrizio started urinating 3 or 4 times right at the beginning of our walks. We thought it was because of his new diet. Then the day before yesterday, he started lifting his leg and marking. Today he must have marked his "territory" about 20 times during our 1,5 hours walk...