Bersie and the Jumpin Jack Flash
Bersie came to visit us for the weekend. We havent spent any quality time with our old pal for almost a year, so we were looking forward to her visit quite a bit!
Here the obligatory "group foto" at the beginning of our walk.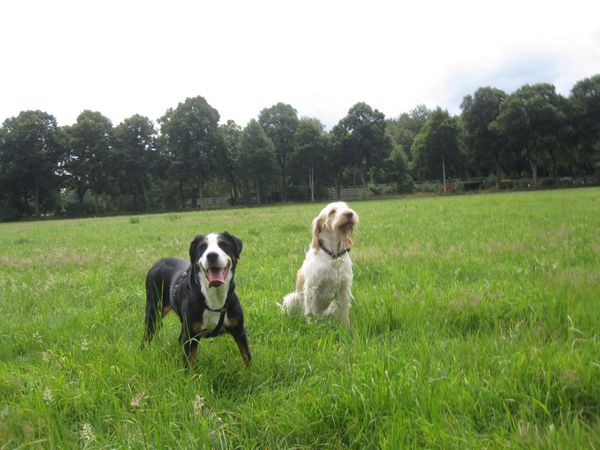 Persuading Bersie for a short sprint, the stress falls on "short"!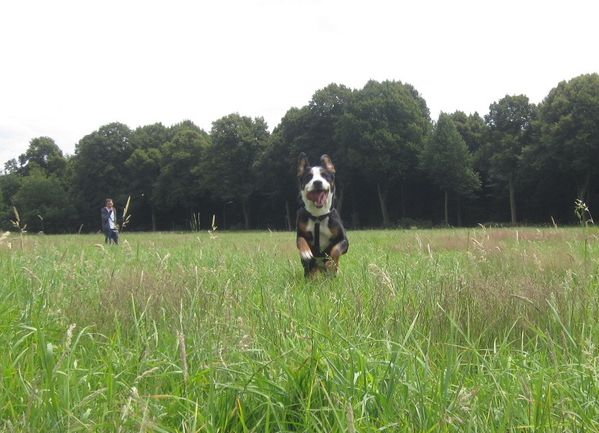 Awaking the "pointer" in the Spinone. The tool of choice: "LASERPOINTER"!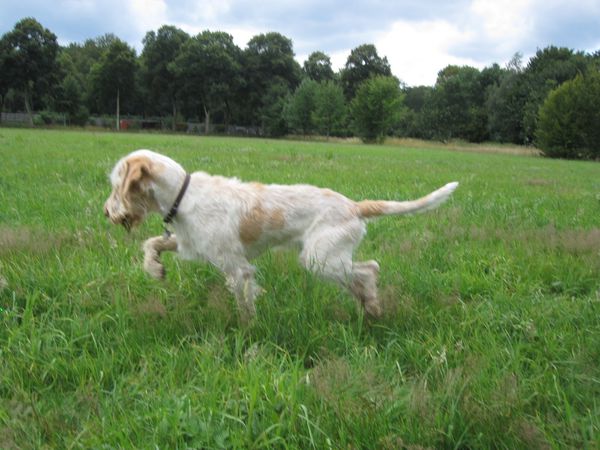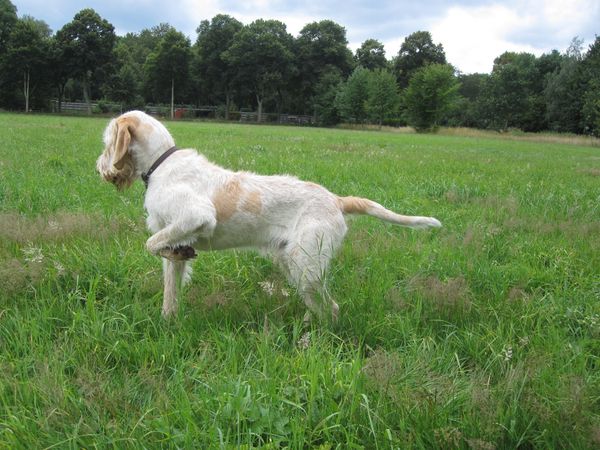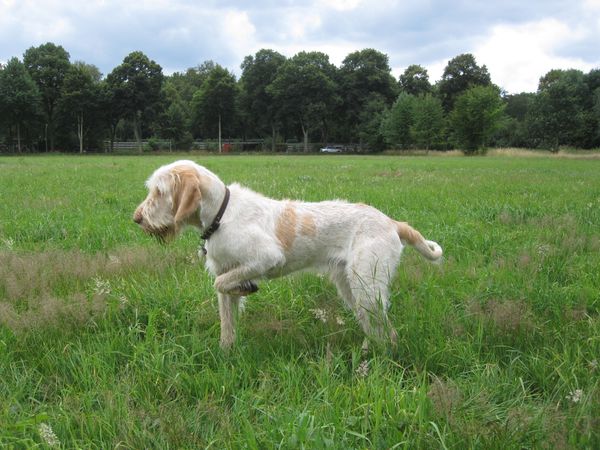 Note that Bersie is pretending to ignore the action, scared we might want her to "move" as well and Martin is iphoning something on his IPHONE, also acutely allergic to movement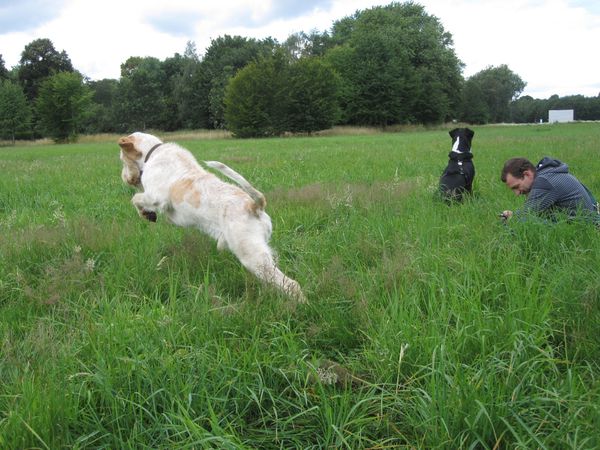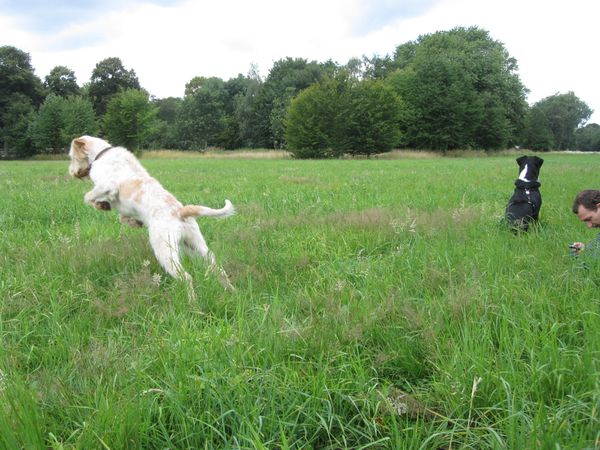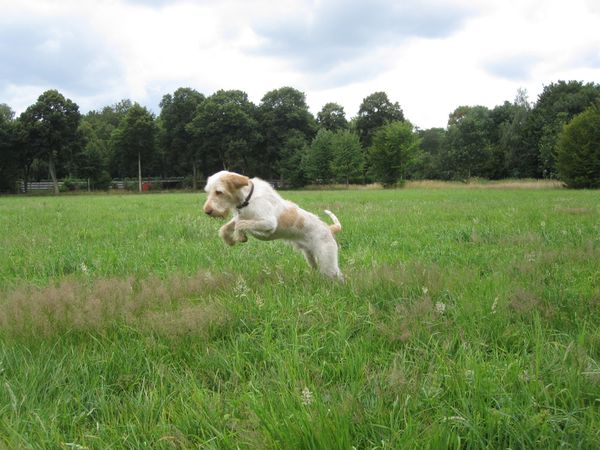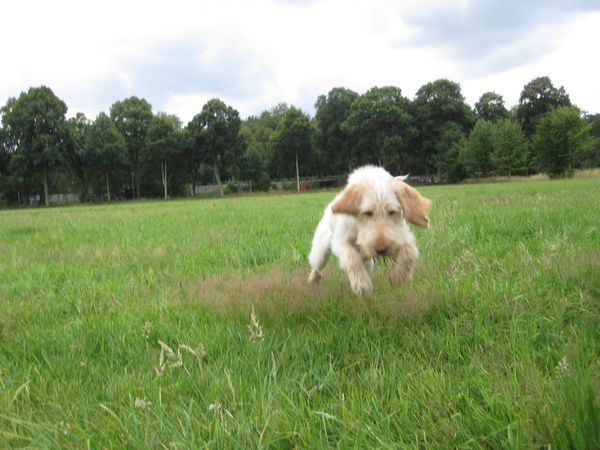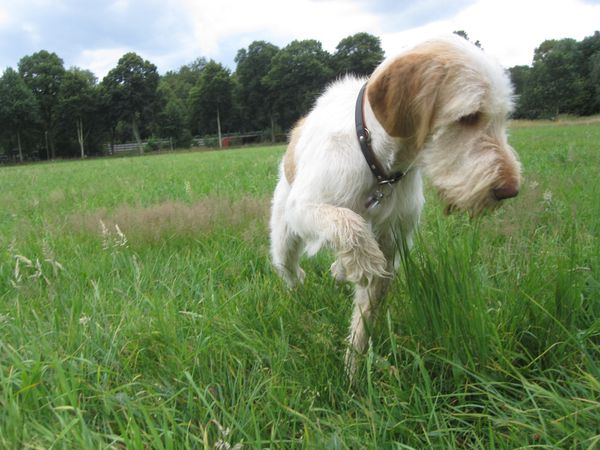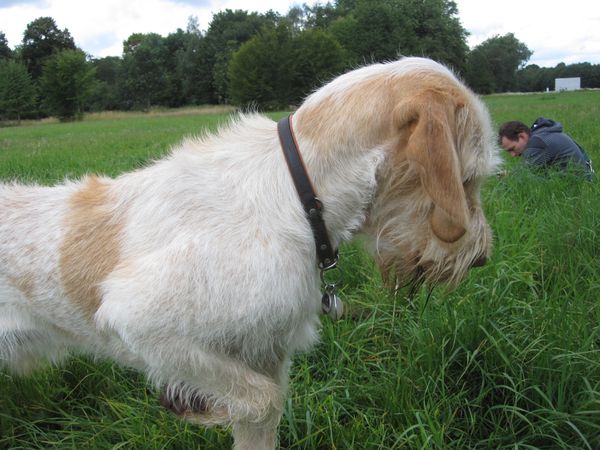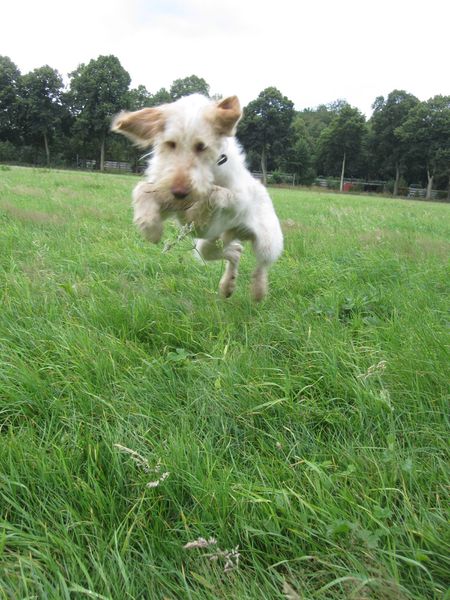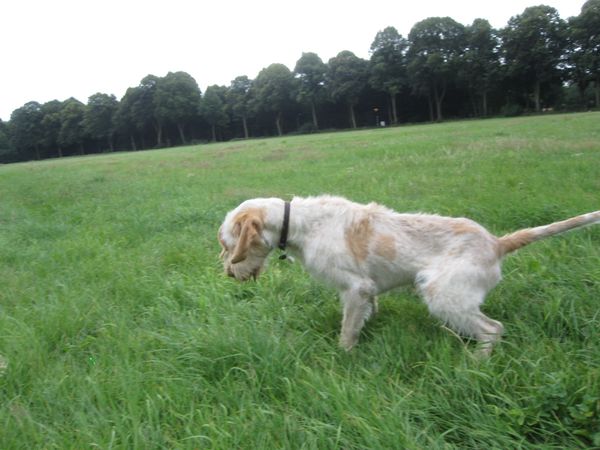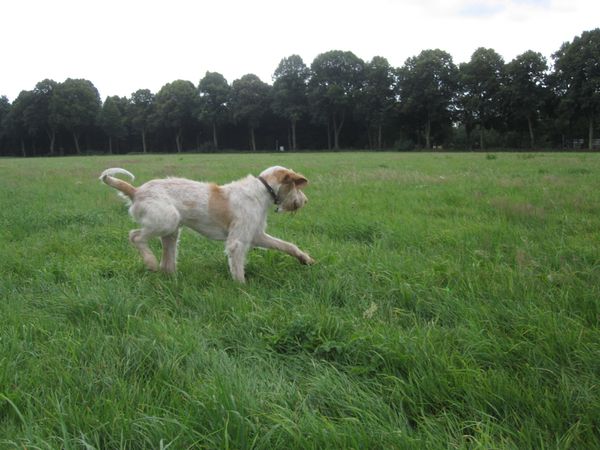 What a handsome profile! I don't think Fabrizio looks immature and under weight, like some people say.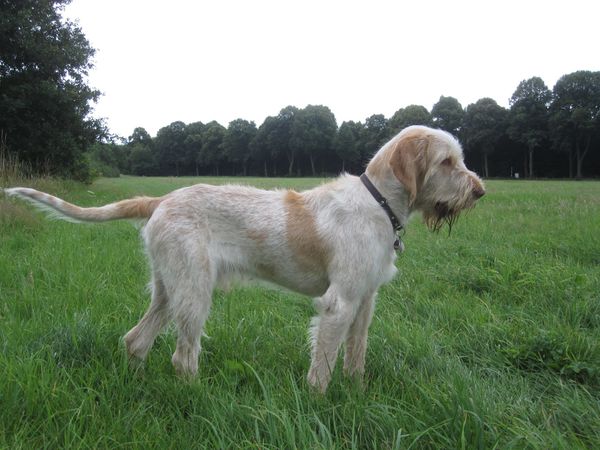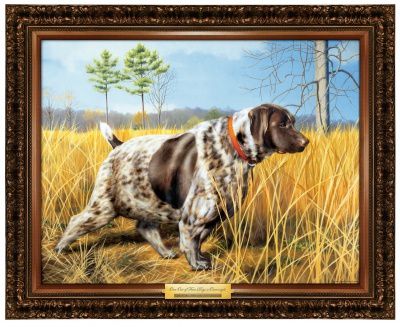 Back home relaxing in front of the television