Hallo Diary!
Today we spent the afternoon and evening for dinner at my new grand parents place in Essen and we took a nice long walk with Benja again.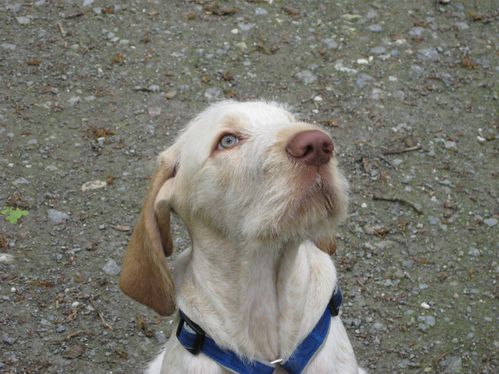 Back home after the walk, Carl and Martin made me lie down and watch how they played with Benja. I suppose they didn't want Benja to feel neglected, so I decided to take it like a man and took a rest...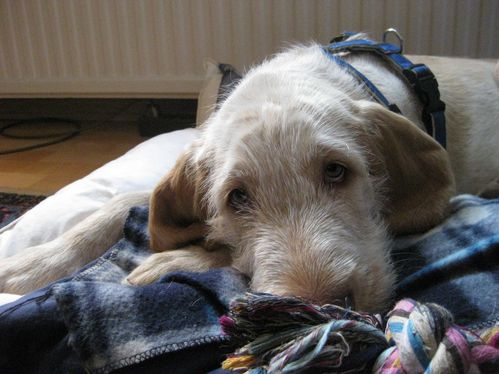 And now, dear diary, here are a few pictures and a short video of Benja and I at an earlier walk this month...Granny took these pictures and gave them to us today but I decided to list them under todays entry anyhow, although it has been almost two weeks ago now. Just look at how COOL Benja is. Benja doesn't carry mere stiks, she carries LOGS!!!! And she does not get stuck between trees...she really can maneuver such a branch in the tiniest of spaces and not cause any accidents!!!!!!!!!!!!!!!!!!!!! And then after the walk, Benja actually buries it! Benja really, really is COOOOOOOOOOOOOOOL!!!!!!!!!!!!!!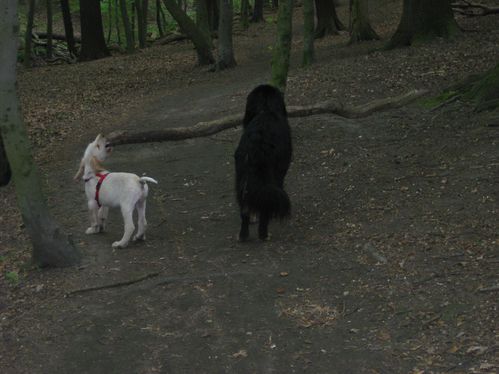 A "who can sit the quickest" contest ...Benja wins again