Hi Folks! Sorry again for being so absent for so long. Fabrizio is ill with Anaplasmosis. He developed a pattern of being well for a week and a half and then being sick for a few days. The vets we visited didn't really take us seriously, but Martin and I suspected either leishmaniosis, Gardia or Anaplasmosis. Turned out to be Anaplasmosis after I insisted on the test being done.
Symptoms were:
June 29:
Throwing up blood
No appetite
Sleeping more than usual
BUT NO FEVER!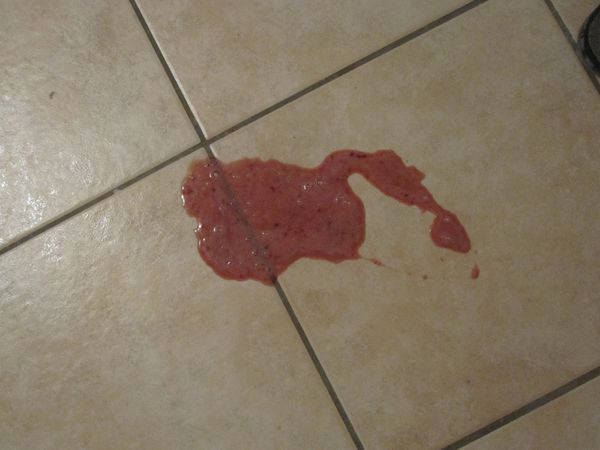 The vet x-rayed his abdomen, because we suspected him swallowing an object of some kind. Turned out to be a false alarm.
Diagnosis: Gastritis
7 Days later:
The same symptoms repeated itself.
The vet gave us Metoclopramid-drops.
Througout the next few weeks Fabrizio had a few days of feeling a little bad. Throwing up a little and having no appetite. The Metaclopramid helped him feeling better quickly.
About 5 weeks after June 29 we noticed he had a bad rash. But he didn't itch and didn't scratch at all. We were told it could be from grass mites and some thought he might be allergic to the grains in dog food. We thus started to b.a.r.f. (bioligically appropriate raw food) again and that seemd to better his symptoms a little.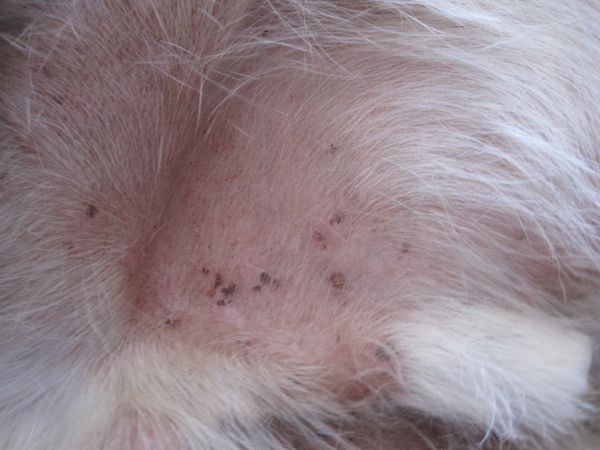 2 Months after June 29 on a Sunday morning, we could hardly wake Fabrizio up. After our morning walk, he just collapsed on the living room carpet and slept for hours. At noon we drove to Duisburgs famous Kaiserberg Clinic. We thoroughly described his symptoms and told the Vet what we suspected. She wanted us to leave him there for a few days for them to do a number of tests, including a gastroscopy, taking biopsies and various other test, NONE of which included doing a simple blood screening for parasites. So we left there being quite disgusted and went to a friends vet the next morning. To make it short, a normal titer would be smaller than 1:40...Fabrizios titer was 1:1280!
So folks, take ticks seriously. Although we used Preventic SPOT-ON with intervals shorter than 4 weeks in sucsession, somehow we must have missed that one tick.
After a week and a half of Doxycyclin, our friend is doing very well again...
Fabrizio has a big surpise for you all...something changed drastically in our house-hold in the past few days. Something very exciting. Well keep you posted!