An unspectacular Sunday and awaiting Benjas visit...Thanks for the new camera Granny and Grandad!
Benja is coming at 15:00. It's nice and sunny outside, but we have to take it slowly with Fabrizio. His nose is still running quite a bit and he has to take his tablets for another week...this morning he was extremely silly though.
"Leave my stick alone otherwise i'll bite your head off...it's my stick!"(Fabrizio, the "Kampfspinone")
Benja kommt heute um 15 Uhr. Es ist wunderbar sonniges Sommerwetter draußen, aber wir müssen es langsam mit Fabrizio angehen. Seine Nase läuft noch immer etwas. Er wird noch etwa eine Woche lang seine Tabletten nehmen... Heute morgen war er sehr albern.
"Lass mir mein Stöckchen, oder ich beiß Dir den kopf ab... es ist mein Stöckchen!" (Fabrizio, der "Kampfspinone")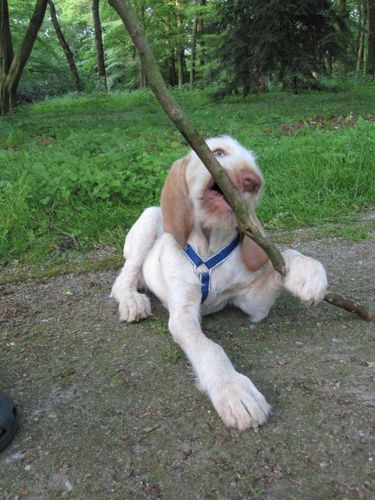 "I can't really put my finger on it, but somehow those duck and geese down there look very, very interesting...NJAM, NJAM

"
"Ich weiß zwar nicht ganz genau wieso, aber irgendwie sehen diese Enten und Gänse da unten sehr sehr interessant aus... NJAM, NJAM"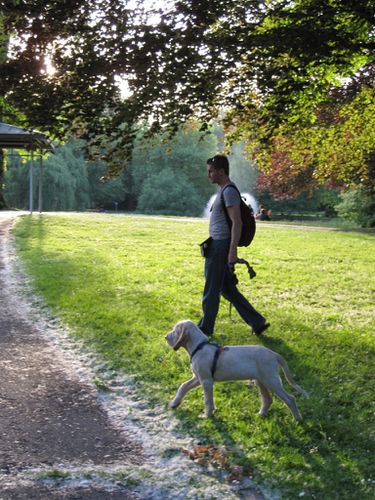 ...trying to wipe his runny nose...
...Naseputzen ist lästig...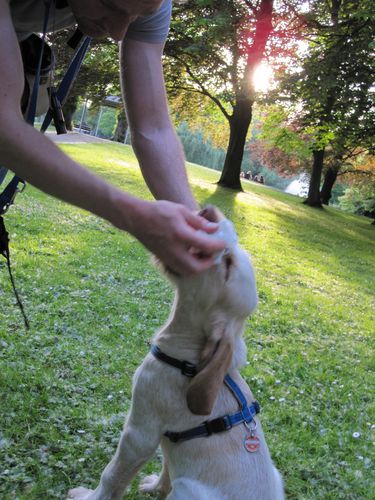 REVENGE!!!!!

Die Rache!!!!!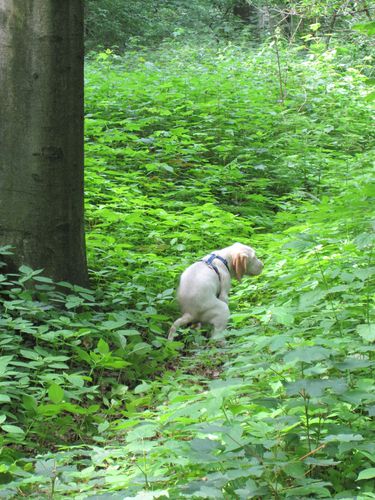 back home on his camouflage carpet...
Zu Hause, getarnt auf dem Teppich