Our week started with a trip to Wesseling and Rodenkirchen. We met Fabrizio's mother Sara and his sister Jola, with Emilia and Ilka at the "Forstbotanische Garten" for a nice long walk. It was such fun to see Fabrizios family again. We are going to visit them very often coming Spring and Summer

On this picture, Fabrizio is running next to his mother, Sara, on the left and trying to pursuade her to play with him! Just look at how big he has grown!!!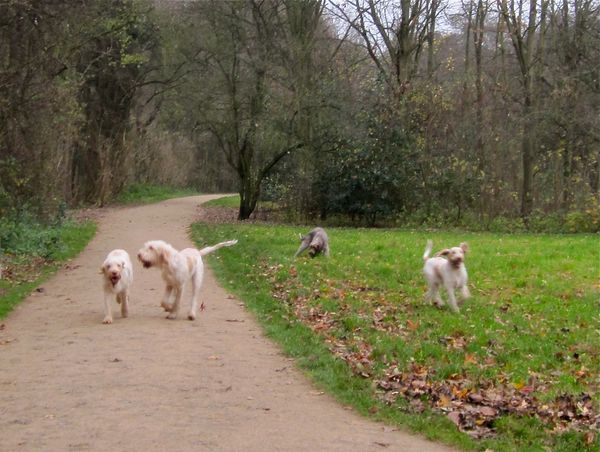 Fabrizio sharing a park bench with his lovely sister Jola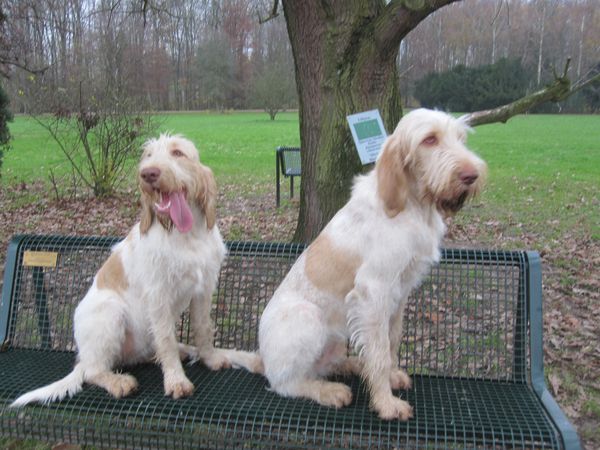 From the left to right:
Fabrizio, Sara, Jola and Emilia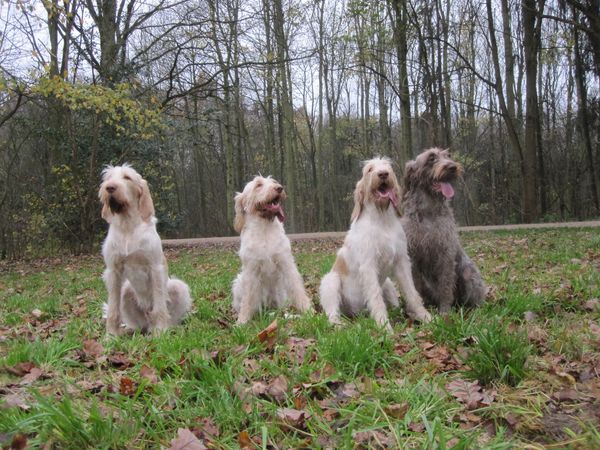 It started to snow today. We met Baxter, Melly and Becky at Bittermark. Unfortunately the surface temperature was just not cold enough and the snow melted. But it should become very cold over the week end and so we are very curious to see Fabrizio run through the snow for the very first time!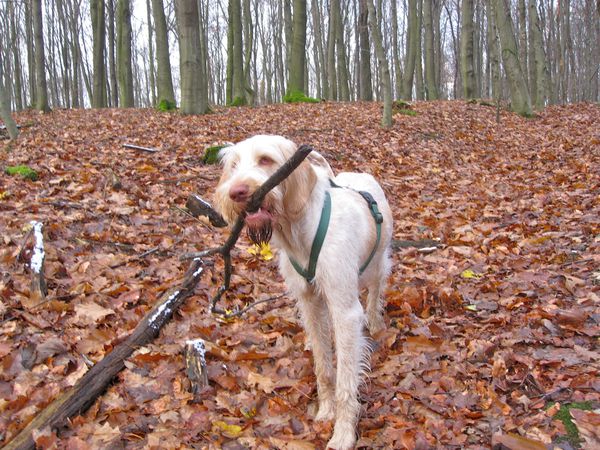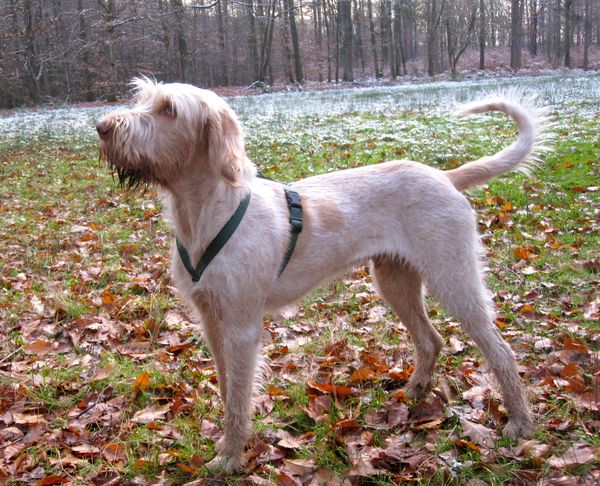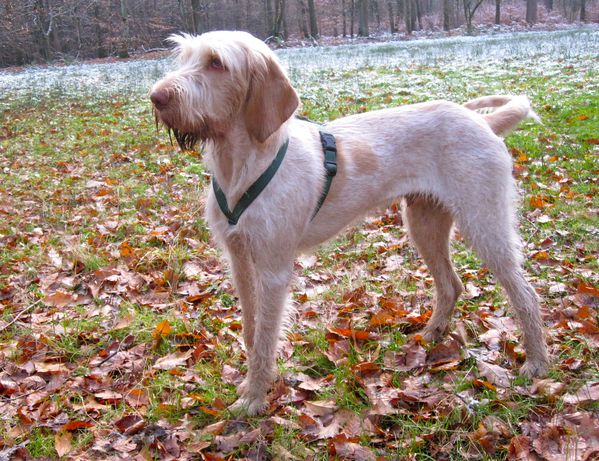 Posing for us again wit Melly and Baxter...Becky was camera shy...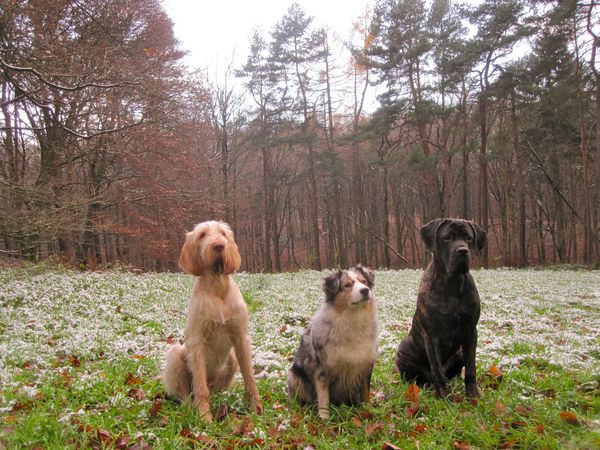 A well deserved nap at home...tired, but happy...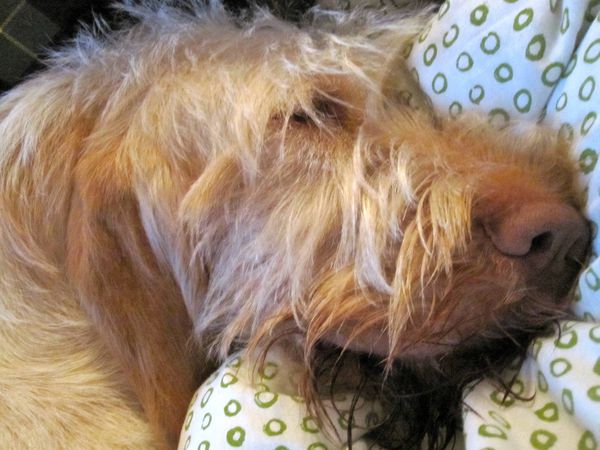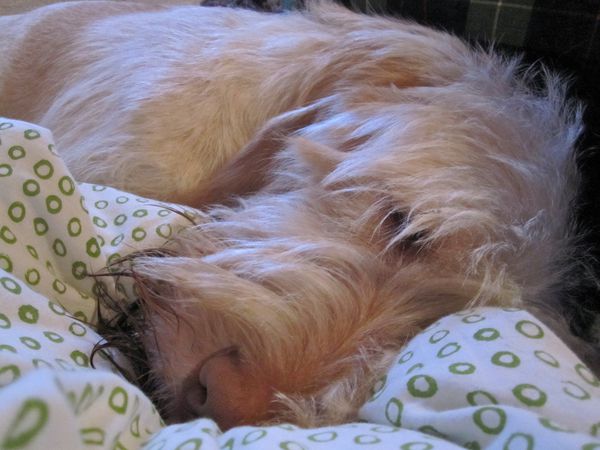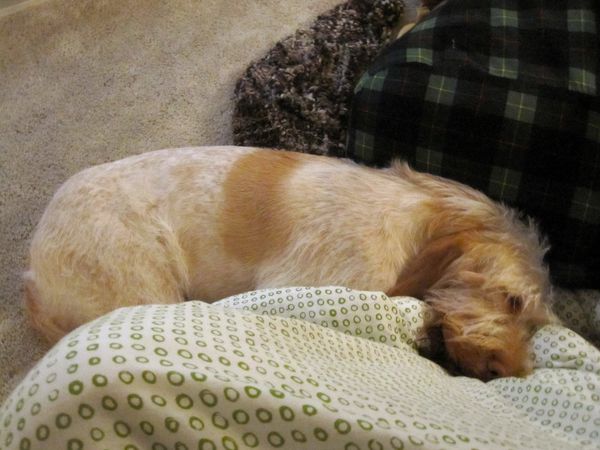 ...right after waking up...