Fabrizios South African granny came for a longish visit on Monday. She usually accompanies us on our evening walks on her tricycle. He seems to enjoy the feminine touch, just as he likes visiting his other granny and Benja in Essen.
Martin also took Fabrizio on his first tram ride on Monday. He actually enjoyed it and was phased neither by the masses of people, nor by the noise the trams make.
Waiting for the tram to come...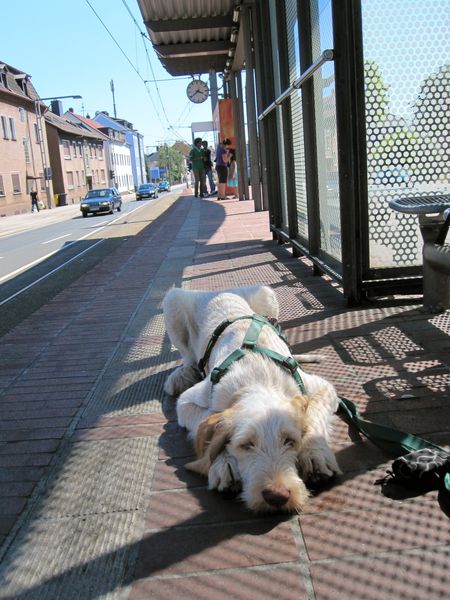 One of Fabrizios most favourite places remains the car. Within 2 minutes he is sleeping, guaranteed! This picture was taken as we drove to Lütgendortmund, on our way to have a long walk with his older brother, Enzo.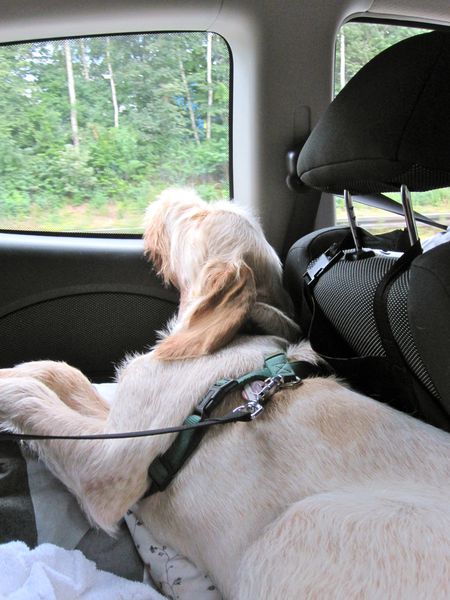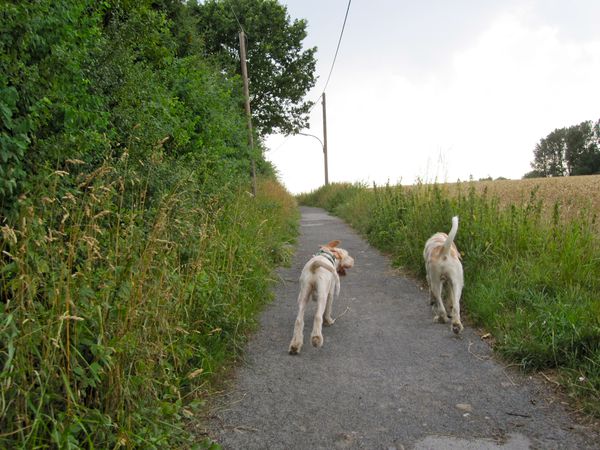 ...following and watching Enzo everywhere he goes!!!